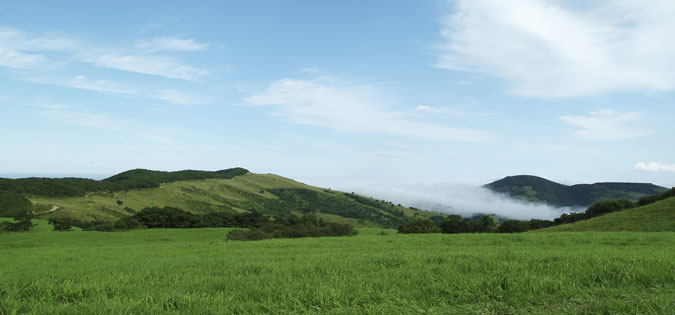 You might spend time outside on a sunny day, seeing the sunlight illuminating everything, feeling its warmth on your body, and imagining how God is creating and bathing you in love. Again, tell God what's in your mind and heart.
This kind of contemplation can lead us to want to love God with our whole mind and heart and soul, to become the friend God wants us to be. Ignatius suggests a prayer that may express what you want to say to God.
Take, Lord, and receive all my liberty,
my memory,
my understanding,
and my entire will,
all that I have and possess.
You gave it all to me;
to you, Lord, I give it all back.
All is yours,
dispose of it entirely according to your will.
Give me the grace to love you,
for that is enough for me. (S.E. No. 234)
What a radical prayer! You may not be able to say it with your whole heart and mind right away. If you find it too much, ask God to help you be able to say it and mean it. When you get right down to it, this prayer is only an expression of the truth of things, namely that we are all creatures who have everything by gift from God's creative hand and heart. It is an expression of the first commandment, affirming that God alone is God and everything else depends on God's creative desire at every moment.
—Excerpted from Changed Heart, Changed World by William A. Barry, SJ