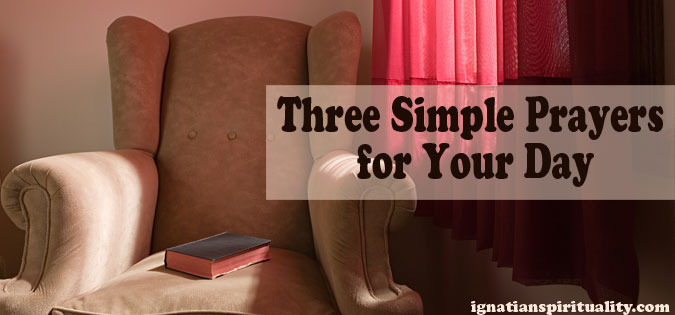 1. Start with Openness.
When you get out of bed in the morning, stand up straight and extend your arms out to your sides, palms open and facing upward. Say, out loud or silently, "God, I receive the gift of this day, and I open my heart to your desires for my life and this world."
2. Pause to Reflect and Regroup.
In the middle of your day, take a few moments to get quiet and gently review how the day has gone. Give thanks for the blessings, and ask for help with the challenges. Then continue into the rest of the day.
3. End with Embrace.
Before you retire for the night, spend a few moments in a posture that for you is one of comfort—a seated yoga position, curled up on the bed, or nestled into a favorite chair with arms embracing yourself. In prayer, acknowledge where you hurt, where you feel need, and what you long for. You are confiding in One who loves you infinitely. Embrace your identity as one who is loved.
What simple phrase or act has helped you keep praying through the years?