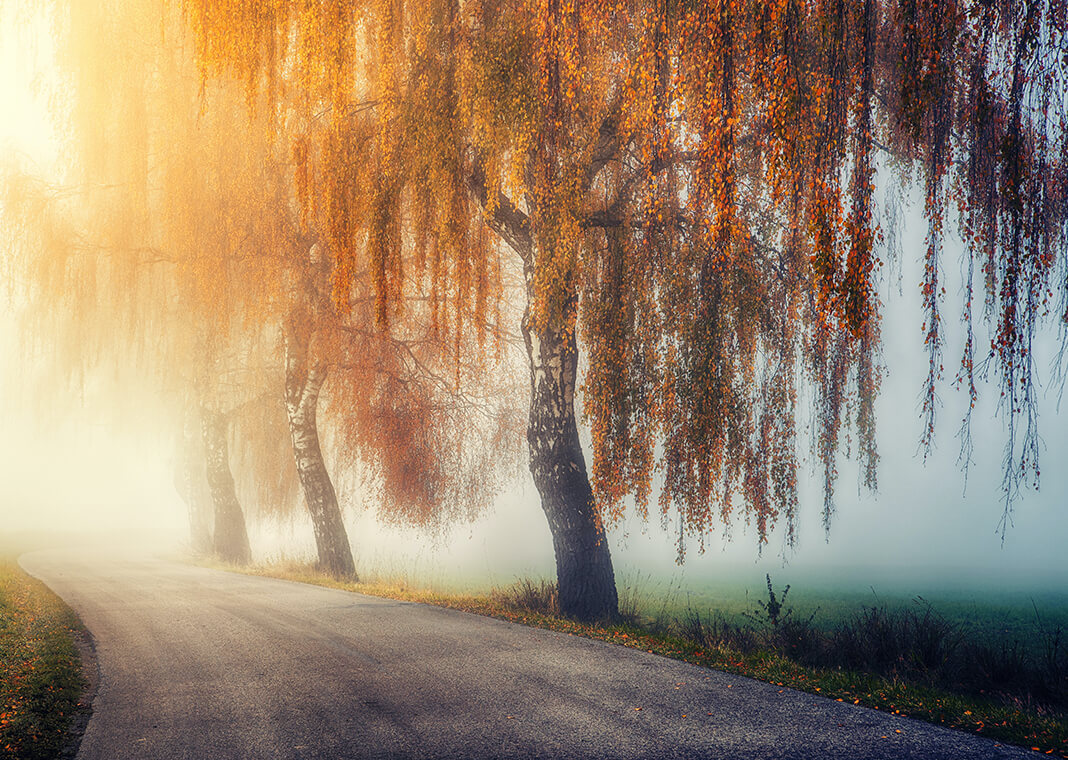 As I was washing the dishes this morning, the song "How Are Things in Glocca Morra?" (sung by Kate Baldwin) came up on my playlist. This song, from the 1947 musical Finian's Rainbow, always transports me back in time. It was one of my father's favorite musicals, and I remember the days, long ago, when our family would watch it together.
How are things in Glocca Morra? Is that willow tree still weeping there? I remember the willow tree outside our back door gently swaying in the cool breeze and the smell of lilac blossoms wafting through the air.
Although Glocca Morra may be a fantastical place in Ireland, the song speaks powerfully to the experience of anyone who has left home.
Baldwin sings:
How are things in Glocca Morra?
Is that little brook still leaping there?
Does it still run down to Donny Cove?
Through Killybegs, Kilkerry, and Kildare?
I have seen this conversation played out hundreds of times, first with my parents and then with the thousands of refugees and other immigrants whom I have met over the years. This is the conversation that almost invariably ensues when one who has moved away meets someone from one's homeland. Are the roads still there? Are the landmarks still there? Somehow, hearing that Route 17 is still there or that the lake is still there is extremely satisfying.
It's really not about the landmarks and byways, though. There's much more going on in these conversations given voice in this song. They reveal a longing for home. Anyone with relatives that arrived in the U.S. in the past few generations can likely recall a time when they sat around remembering how they used to make favorite recipes. The shepherd's pie, pierogi, lasagna, brats, souvlaki, adobo, pancit, curry, or tibs and kibbeh always tasted better "back home." Everything was always better "back home."
The hunger addressed by these conversations is not just about the food, though, and these conversations are not just for people who have moved away from their homelands. There is a universal hunger for that place where our hearts were full—that place we call "home." So, as we go through life, we are always searching for links back to that place.
Sometimes, home is not a place but a moment in time which felt like home. Perhaps the home we grew up in wasn't a place we remember fondly. Sometimes home is another place, person or a group of people, or an experience where we felt that fullness of heart.
St. Ignatius, who found God in all things, might have noticed that the root of all these experiences is God. God is there in that swaying willow and lilac-scented breeze. God is there in that mouth-watering bite of Grandma's chocolate-chip cookies. God is there in the warm embraces. God is there in the community that makes us feel loved and supported. God is in all of these experiences of home that leave indelible imprints as they fill our hearts.
This week, set aside some time to recall those moments when you felt at home. Savor those memories. Thank God for those moments.
Notice any experiences of home that you are living with right now. For me, as I write this, it is the sound of wind chimes, leaves rustling, and the smell of fresh laundry hanging dry. My heart is full. What are you noticing in the now? What fills you up and makes you grateful?
Photo by Johannes Plenio on Unsplash.