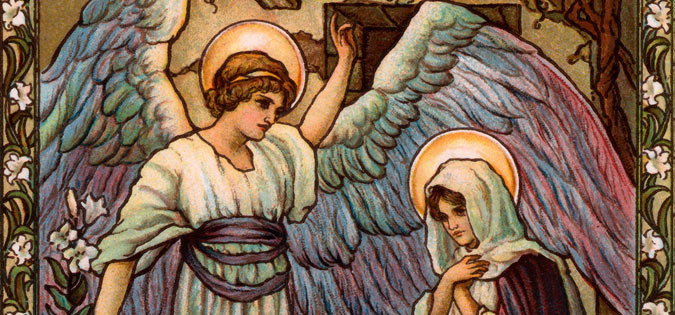 In a homily last week, Pope Francis talked about "fear of the Lord" as a humble way of living. As reported in Zenit:
"The humility of the childlike is that of somebody who walks in the presence of the Lord, does not speak badly about others, looks only at serving and feels that he or she is the smallest …. That is where their strength lies."

The Holy Father praised Mary's humility, as a girl who receives the gift of God's son and then goes immediately to serve her cousin, saying nothing about what has happened.

Humility is like this, he said, journeying in the presence of the Lord, happy, joyful…
As we celebrate the feast of the Immaculate Conception of the Blessed Virgin Mary today, let us consider Mary's example of humility and joyfully journey through Advent.