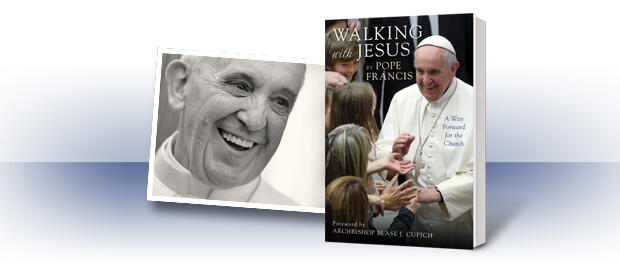 Another question I ask: in the evening, how do you conclude your day? With the Lord or in front of the television? How is your relationship with those who help you to be more merciful? That is, how is your relationship with the children, with the elderly, with the sick? Do you know how to reassure them, or are you embarrassed to caress an elderly person?
Do not be ashamed of the flesh of your brother (cf. Reflexiones en esperanza, ch. 1). In the end, we will be judged on our ability to draw close to "all flesh"—this is Isaiah. Do not be ashamed of the flesh of your brother. "Making ourselves close": closeness, nearness, being close to the flesh of one's brother. The priest and the Levite who had passed by before the Good Samaritan did not know how to draw close to the person who had been beaten by bandits. Their hearts were closed. Perhaps the priest had looked at his watch and said, "I have to go to Mass; I cannot be late for Mass," and he left. Excuses! How often we justify ourselves to get around the problem, the person. The other, the Levite, or the doctor of the law, the lawyer, said, "No, I cannot because if I do this tomorrow, I will have to go and testify. I will lose time. . . ." Excuses! . . . Their hearts were closed. But a closed heart always justifies itself for what it has not done. Instead, the Samaritan opens his heart; he allows his heart to be moved, and this interior movement translates into practical action, in a concrete and effective intervention to help the person.
At the end of time, only those who have not been ashamed of the flesh of their brother who is injured and excluded will be permitted to contemplate the glorified flesh of Christ.
—Excerpted from Walking with Jesus by Pope Francis