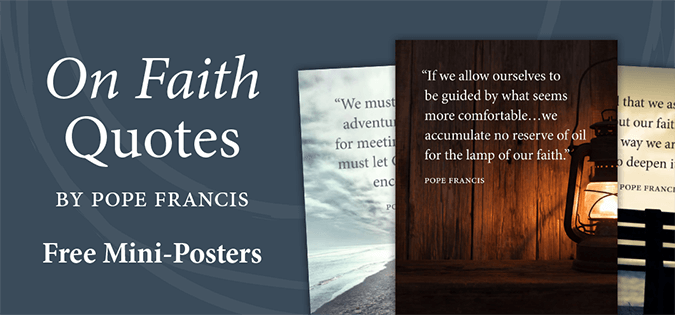 "We must enter into the adventure of the quest for meeting God; and we must let God search and encounter us."
"If we allow ourselves to be guided by what seems more comfortable…we accumulate no reserve of oil for the lamp of our faith."
"Faith is not fearful of reason."
Download free mini-posters with these and other quotes from On Faith by Pope Francis. These posters are inspiring additions to a refrigerator door or an office wall. Print a set for yourself and another to include with a note of encouragement to a friend.
The free mini-posters are available in English and Spanish.