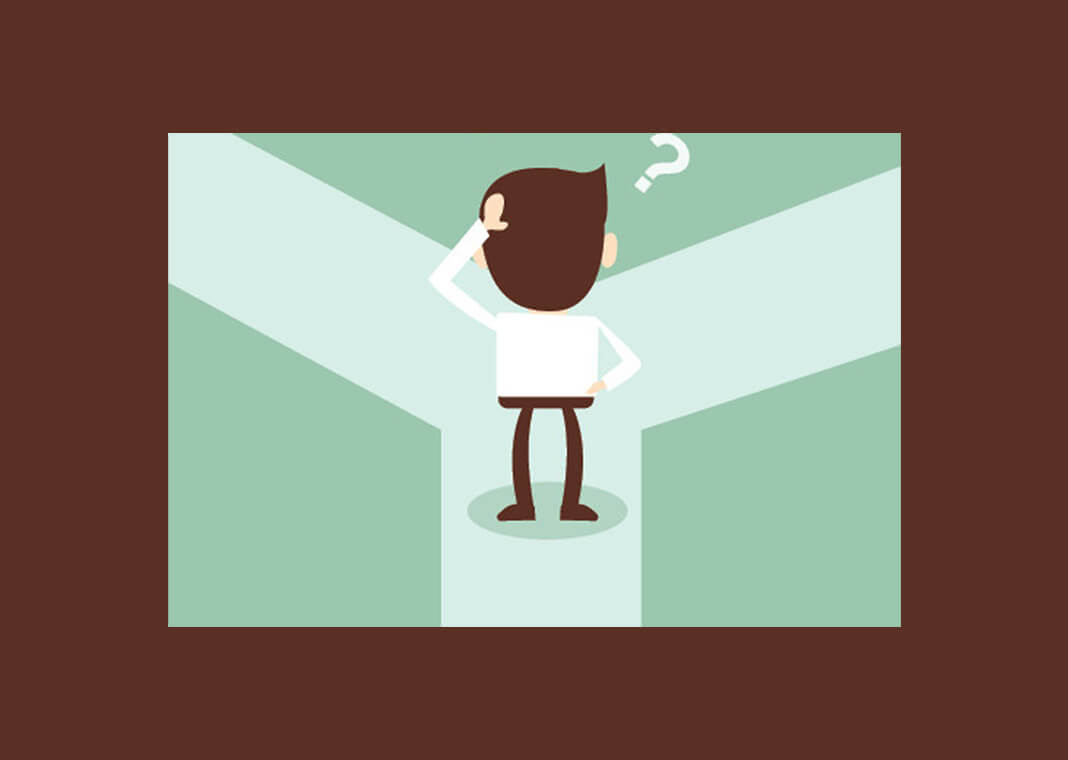 The Christian faith has always taken seriously the matter of discernment. What choice will I make? We must choose constantly, through our daily routines as well as major life situations. We want to make the right choice, the one that will please God, the one that will help us prosper and be content. We know that a wrong choice can sometimes have disastrous consequences. Thus, we endeavor to make our discernments in the context of prayer, wisdom, and good counsel.
I wonder how God sees our choices. In fact, I wonder if, in God's way of seeing, "right" and "wrong" are as important as we make them. We tend toward a narrow and punitive mindset when it comes to making decisions, thinking there is only one right way to do something, only one right choice—and we'd better make the right choice if we don't want to bring upon ourselves disaster and years of unhappiness and regret.
This mindset is somewhat understandable regarding a major life decision, when the consequences are far-reaching. But isn't our view unnecessarily narrow? Do we believe that if we miss that opportunity, we are doomed to the "wrong" choice? Are God's resources that skimpy—really? Is God's creativity that ineffective?
It seems that the God of abundant gifts provides many options of grace in a lifetime. And God our creator understands that the core of our abundance is found in our relationship to God. Marriage or no marriage, this career or that one, this home or that one—every set of options we face, whether this hour or years down the road, becomes the raw material for a life of holy relationship.
When God watches me make a decision, I imagine that divine attention is focused on the direction of my heart. Do I move toward greater faith, hope, and love, or toward greater fear, negativity, and selfishness? Do I grow a little more Godward in the routine decision I make this morning? Does the process of discernment stimulate me to more prayer and attention? Do I choose out of love—even if, technically speaking, I don't make the best choice?
God gazes upon us, every moment, with compassion, grace, and creativity. If I botch a decision today, divine creativity will still bring from that choice growth and forward motion—if I seek grace and creativity and if I am open to God's involvement.
I don't believe my mistakes and missteps make God upset with me or nervous about my future. Neither is God waiting for me to mess up so that I can be taught a lesson. God does wait and watch—to see if I will invite divine participation into my worst day, my most chaotic plan, my most botched decision.
My decisions do bear consequences, but God has never allowed consequences to limit what can be done with a life. Frankly, even if I were able to make excellent decisions for years on end, I would still be living in a world affected by a lot of bad decisions by other people, some of them very close to me.
God can work with our decisions, but God will not force our hearts to open and welcome divine love. For that, God will always watch and wait.