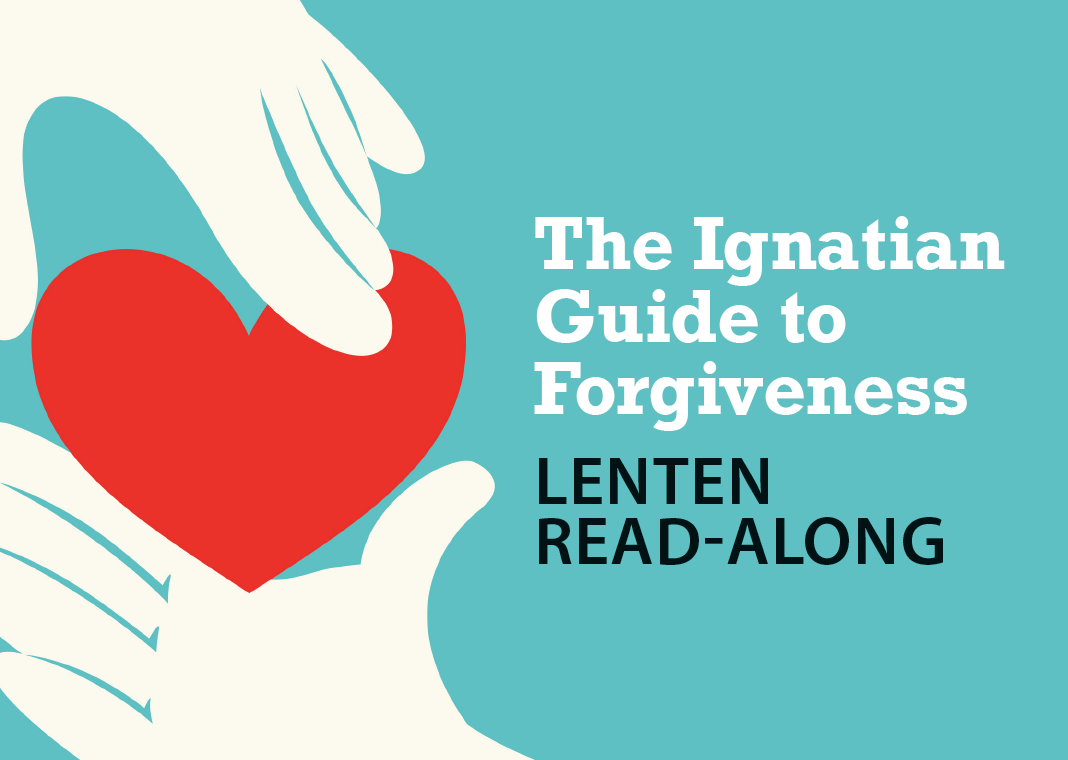 God of welcome, God of embrace,
As ocean waves rise and fall,
as stormy clouds gather and clear,
as moving winds blow and subside,
So, too, does my anger move me.
Be my raft in stormy waters,
my stable rock, and my gentle breeze.
Receive and hold my feelings until they subside.
Grant me patience to withstand the waves,
peace to replace the turmoil, and
discernment to know how to respond in love and freedom.
Amen.
—Excerpted from The Ignatian Guide to Forgiveness
Enjoy this prayer as a video reflection below.
---
Participating in our Lenten read-along? Share your thoughts about this week's reading in the comments below! And post your thoughts, favorite quotes, or reactions with #lentreadalong on social media.