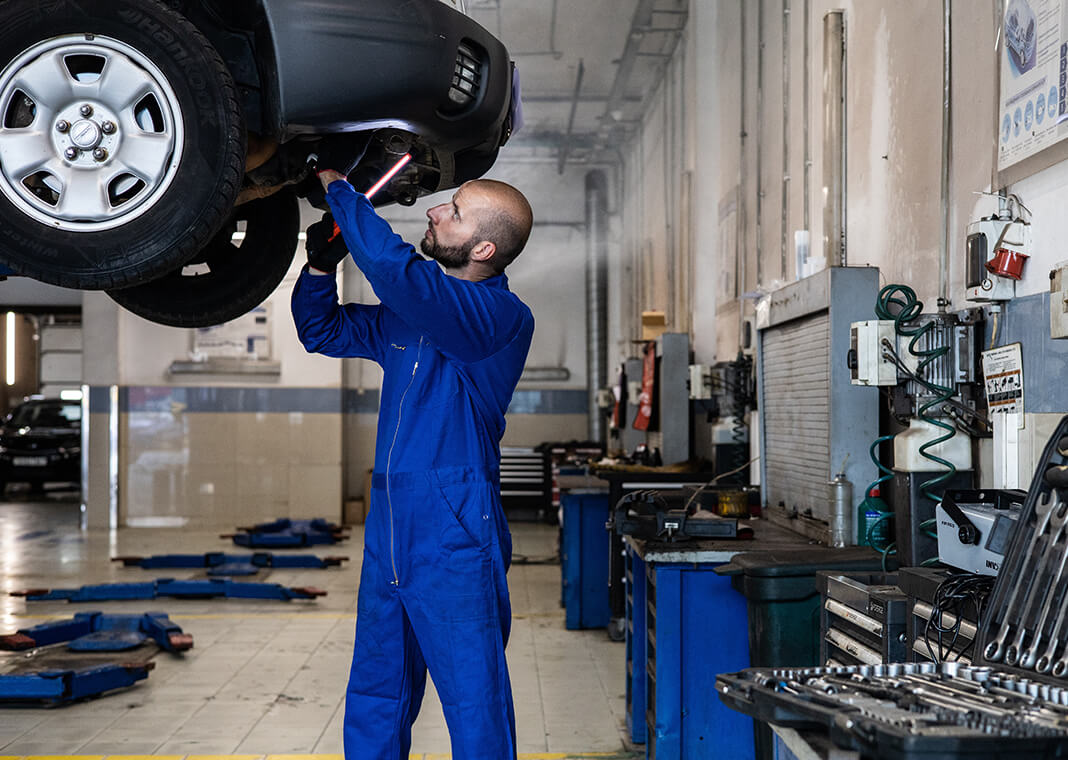 My automobile, unfortunately, has been subjected to several recalls. First it was a rearview camera that might not sit in the correct position. I went and had it checked. A few weeks later, I received notice that a computer program associated with the transmission needed reprogramming. OK, back to the shop. This week, there is yet another recall, this one involving a part that might (or might not) need replacement in the engine! The recalls seem endless, as I keep going back to my auto dealership. Usually, it turns out that the car is just fine. The camera was situated right where it needed to be. Or the fix is minor, and I am glad to have gone, because, after all, my car takes me where I want to go.
Sometimes prayer can be like that repeat return to the dealer for a check-in. The content varies, but often my prayer returns to the same themes. If I have a friend who is ill, I keep returning to the same prayers: "Jesus, heal her," or, "Please give him consolation in this difficult time." If I struggle with being overscheduled but need deep quiet, I ask God, "Please help me to settle and to connect with you."
The Ignatian Examen offers a structure that is a little like a daily tune-up. Sometimes I have something specific on my mind, but sometimes not. We need prayer not only when something is broken, but even when it is not. I return to the same topics repeatedly: gratitude for the beauty of nature or a joyful moment with teaching or my family. I also return in prayer with the struggles, such as noticing I need to slow down or not get roped into someone else's difficult emotions. I must admit that, as with the dealership, I can get a bit frustrated at some of the repeat returns for what is not sitting right.
But for all of us, those patterns that we see in Examen are ways to discover where God is moving us and where God is at work. Spiritual growth comes from noticing not only what happened today but also patterns over time. I now know from my repeat returns to this theme in prayer that I am deeply nourished by regular time walking in the sunshine, so I walk, and I am nourished. I know from the Examen that one of my foibles is getting tired from doing too much and then getting impatient or irritable with others. I remind myself each busy day to slow down and take it one bit at a time.
Simply showing up to prayer is itself the daily tune-up that I need. And so while I may remain impatient at the need to return to my auto maker, the return to my true Maker is a habit that sustains me. It gets me not only where I want to go but also where God wants me to go. And that is a return habit worth repeating.
Photo by Artem Podrez on Pexels.