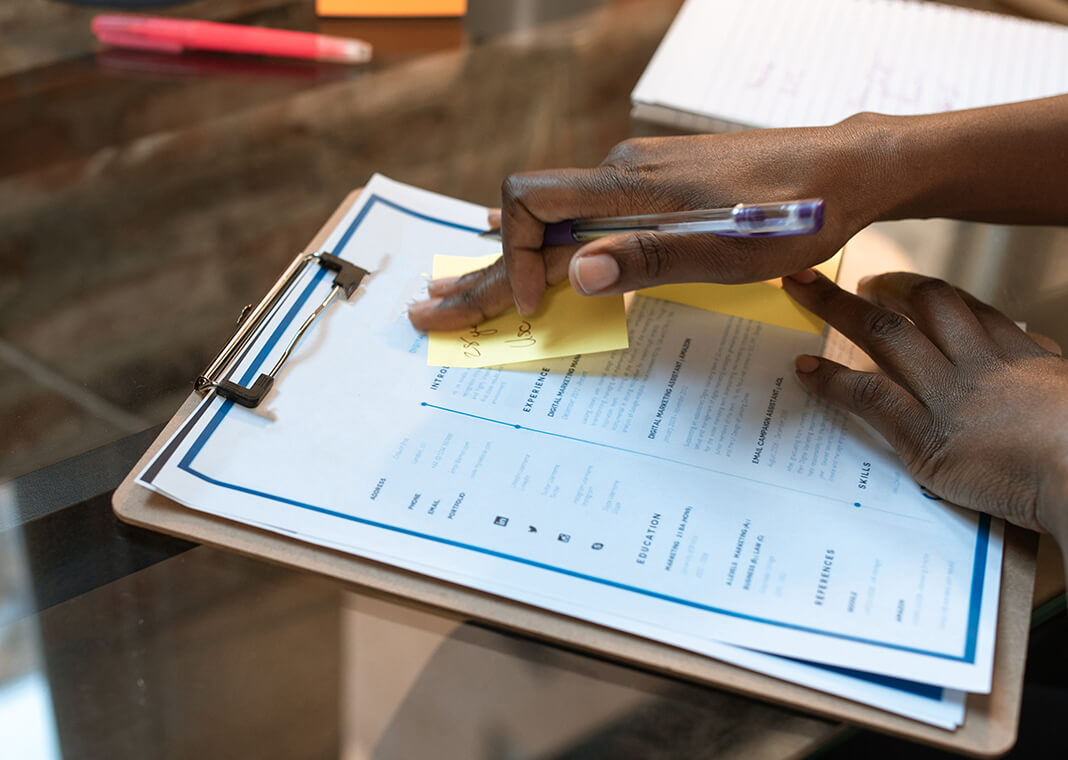 Last month, I attended an online funeral held for William Barry, SJ, a well-known Jesuit spiritual director and author who recently went home to God. The eulogist, Bill Russell, SJ, spoke beautifully of the shape of Fr. Barry's life and of their good friendship together. In the course of his eulogy, Fr. Russell mentioned two kinds of virtues: resumé virtues and eulogy virtues*. Resumé virtues are the sorts of gifts that a person has that help him or her to advance in a life's work. For instance, if a person has a high GPA in college, she might land a spot in an excellent graduate program, or if someone is a skilled salesman or talented accountant, he might advance in the corporate world. Perhaps someone is a gifted singer, writer, or excels in a sport. The eulogy virtues are different. They are the kinds of virtues that are brought up at a funeral: What kind of person was she? Was she spontaneously generous to others when they were in need? Was he an attentive father? Did she make people laugh when they felt sad? Did he provide encouragement to someone struggling to learn a new skill? Was he a good listener? When a person's life on earth has ended, we care about different kinds of virtues than those that are sometimes most valued in our public identities.
Perhaps since the categories came from a Jesuit speaking at the funeral of another Jesuit, it was no surprise this sort of distinction between the two kinds of virtues seemed quite Ignatian. After all, one of the exercises that Ignatius suggested to people having difficulty making a decision between two goods is to consider: If you were to look back on this moment from your deathbed, what do you suppose you wish you would have done? This sort of imaginative reflection on our current situation—from the point of view of an imagined future self that understands that life is short—can help us to make better decisions now. What really matters in the long run, that is, in the really long run? How will I wish that I would have lived?
We can use this kind of reflection on eulogy and resumé virtues as a way to approach the new year, drawing on some elements of the Examen. I can begin with inviting God into my prayer and expressing gratitude for the gifts of the past year—yes, even this past year! I might then consider just a few key events of the past year and consider whether the kinds of choices that I made are the kinds that I want to continue to make, in light of that longer-term perspective. If I were to look back on the past year, with God's assistance, what do I want to carry forward into the next year? Are there any changes that I want to make? How can I look forward to the next days and weeks in a way that reflects my desires for the kind of person that I want to be "with and for others"?
I think we need to have both resumé and eulogy virtues. Ignatius studied at the university and learned many practical skills along the course of his own life's development. Today, we need people in every walk of life who can embody loving lives, and that requires good abilities in matters like accounting, health care, driving a bus, cooking, law, and caring for children, and so we need the kinds of skills that people put on their resumés. Ignatius himself so loved prayer and his one-on-one experience of God that he had to learn the truth that living out his own vocation also required practical skills, like learning Latin or figuring out the most economical way to acquire land to start a school that could thrive. But we also need to keep in mind the ways that we choose to live that are never found on a resumé, the kinds of things that people really only talk about at a funeral.
For example, where have I made room for laughter, generosity, tenderness, or the kind of humility that gives attention to others and not to myself? Where might I want to cultivate some part of me seeking to grow in new directions, such as practicing mercy in my relationships, using some of my professional skills pro bono for those in need, or being a better listener? Have I cared about justice or the wellbeing of those outside my immediate circle of family and friends?
As we settle into this new year, we can invite God into assisting us to see ourselves more clearly: what we do well and ought to keep on doing and places where we can still grow further into being people of love.
*The distinction between eulogy and resumé virtues originally comes from David Brooks in his book, The Road to Character.
Photo by RODNAE Productions from Pexels.