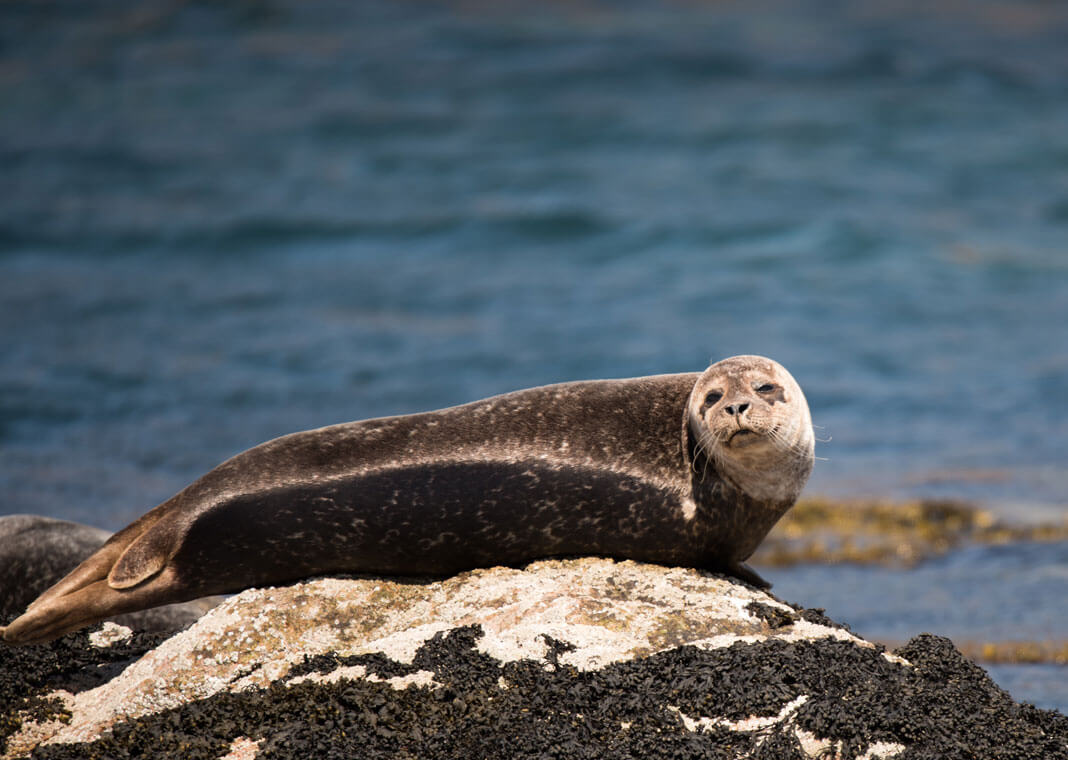 Each summer I embark on an eight-day silent retreat at a retreat center. It is one of my favorite parts of the year, as it is a chance to reconnect more deeply with God in a slower, more intensive way. This year, I came to retreat in the midst of a powerful conflict with a family member, and the situation was very much on my mind. When going on a retreat, it is good to have in mind a stated desire that we can bring to God and a retreat director. My desire was for healing, rest, and feeling close to Jesus. I offer my own case as an example of how God both wants to address our desires and lovingly and kindly works with us to transform those desires so that we can grow in love for God and love for one another.
In the case of my conflict, I felt wronged by another person's actions and was exhausted from a good deal of emotional drama and argument surrounding the situation. As I rested and prayed on retreat, I slowly felt that I was being restored to myself. The hurt began to fade and to be replaced with a sense of delight in Jesus' love and care for me, and my own love for Jesus. However, part of allowing God to heal me required paying attention to what helped me to heal and what didn't. Thinking over and over again about the hurtful actions did not help, whereas paying attention to the beauty of the world around me did. Trying to figure out the exact way this situation could be resolved drew me into desolation, whereas focusing on Jesus' love and my love for Jesus was healing and led me to consolation.
There is a song we sang at retreat based on the Suscipe prayer: "These Alone Are Enough," by Dan Schutte. One of the lines asks God to take away "my plans and schemes" and to instead trust that God's love and grace are enough for me. This song nicely sums up the overall movement of my retreat. Although my inclination at the start of my time of prayer was to lay out possible scenarios for God to choose from, God had other plans. I thought that I was being so generous by offering God my two possible "plans and schemes," but instead God steadfastly drew me away from these desolating thoughts and into God's own love. As my feelings of love for God filled and often overwhelmed me, through grace I was gradually led to a desire that I had not come to the retreat with at all: to extend mercy to my family member and to forgive. This was not a matter of doing "the right thing" as an act of will. Instead, God's love buoyed me up, and I felt a growing sense that God's love resided within me and that God loves this other person too and wants me to share in that love. To my surprise, I felt a kind of ease and freedom at moving into mercy.
A couple of days later, I watched a seal lying out on the rocks in the ocean. He was trying to stay on the rock and not let the water carry him away. Finally, though, a wave from the ocean overcame him, and he was gently carried up by the water and fell into the sea. I thought how much this seal was like my own initial resistance to forgiveness. I wanted to stay on my little rock of "plans and schemes," but the ocean of God's love so filled my world and even my small self, that it gently carried me away from my own desires and into God's grace.
After my return, I felt able to express love and forgiveness to my family member and to embark on a journey of repair. Of course, the day-to-day reality has been more complicated than in retreat. While I am trying to keep my eyes on Christ and let God lead me step by step, I still falter. I am not perfect. Sometimes I fall back into my own sense of hurt or anger and a tendency to want to control instead of trusting God to lead the way. But the deep sense of love I experienced on retreat is still there at my core and is one that I am trying to return to and savor. Resting in Jesus' love for me reminds me that while human relationships do not always have quick and easy answers, God's love grounds and steadies me, no matter what lies ahead. When my relationship with Jesus is front and center, then I am more able to extend love and mercy to others—and yes, even to myself, for where I have sometimes fallen short in this relationship. When I keep my eyes on Christ, I can also better sense the longer and more patient timeline that God always has for healing and resurrection.
Photo by Ramon Vloon on Unsplash.