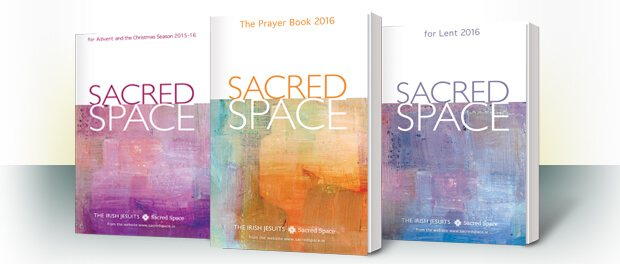 Many dotMagis readers will be familiar with Sacred Space, the website that has been providing Scripture-based prayer online since 1999. Now a joint apostolate of the Irish Jesuits and Loyola Press, the site includes daily step-by-step prayer in more than 20 languages.
Sacred Space: The Prayer Book is now available for the year 2016 from Loyola Press. Each day of Sacred Space: The Prayer Book includes Scripture reading and points of reflection, as well as a weekly topic enhanced by six steps of prayer and reflection: The Presence of God, Freedom, Consciousness, The Word, Conversation, and Conclusion.
Sacred Space for Advent and the Christmas Season 2015–16 is also available now. Advent is a little more than a month away, so now's a great time to order your daily prayer book for the season.