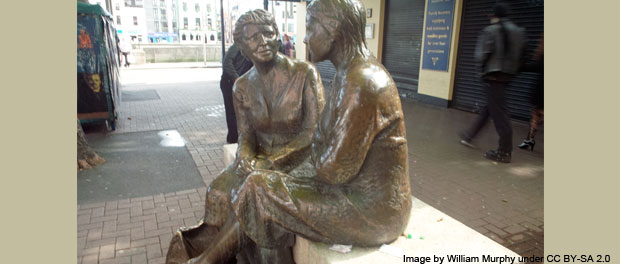 We mention spiritual direction from time to time here on dotMagis as a valuable tool in spiritual growth, but if you haven't experienced it yourself, you might wonder what to talk about during a spiritual direction session. Russell Shaw writes:
Think of it as a conversation between friends. But, you may ask, a conversation about what?

There are lots of possibilities, but topics that typically arise include establishing and maintaining a plan of life—a program of spiritual practices helpful in the daily struggle, rooting out stubborn faults, spiritual reading, improving relationships and being of service to others. And that's for starters.
The complete article is "Why Spiritual Direction Is Good for Anyone Who Takes Faith Seriously."
If you're looking for a spiritual director, Becky Eldredge offers some advice.
Image by William Murphy under CC BY-SA 2.0.