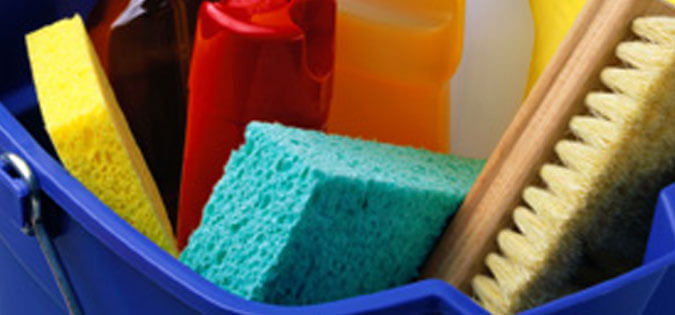 Not once in my life have I completed spring cleaning. I usually begin well, but I have a rather large house and lots of stuff. And my husband is not so concerned about spring cleaning—he will help if asked but otherwise remains blissfully unaware that anything needs extra cleaning or sorting or consideration of any kind.
And yet, every spring I feel the urge to do spring cleaning. Do I enjoy setting myself up for failure? Don't I know how this will end—with clean baseboards in only two rooms and new piles of letters or photographs or wrapping paper unearthed to be gone through, maybe, sometime before October?
I need to honor the impulse to sort, pitch, and clean. Clearly, it serves some good purpose or it would not have survived all these years of failure. So I'm taking a different tack this spring. I'm trying to spring clean according to a couple of principles:
Clean where I do the most living. It's easy to clean out the corners where the stuff piles up but where I hardly spend any time—I can always re-organize a bookshelf. But when the weather is warmer, we spend most of our time on our large back porch. Also, I cook more. Those areas should be clean and clutter-free so that the living we do there will feel less stressful. So porch, pantry, and kitchen are the first priorities. After that, I can spend more time on rooms that are freer to disturb and sort out. And if I don't get to the sitting room, I can concentrate on it when I do "fall cleaning," because we spend much of our cold weather there, and that room will be a priority once again.
For every physical sort-and-pitch, I carry out a similar process in an area not so physical or obvious. One of my spring-cleaning lists is of people I need to see in person—friends I haven't had lunch with in a while, people I keep up with on Facebook but with whom I'd like to share some coffee and face-to-face talk. Other items on the to-do list can be set aside for now, but these relationships are important to me, so I will de-clutter my schedule just as I de-clutter the kitchen.
What's your strategy for spring cleaning, if you do it?
What gets in the way of de-cluttering and refreshing your life?
What helps you do the sorting and pitching you need?