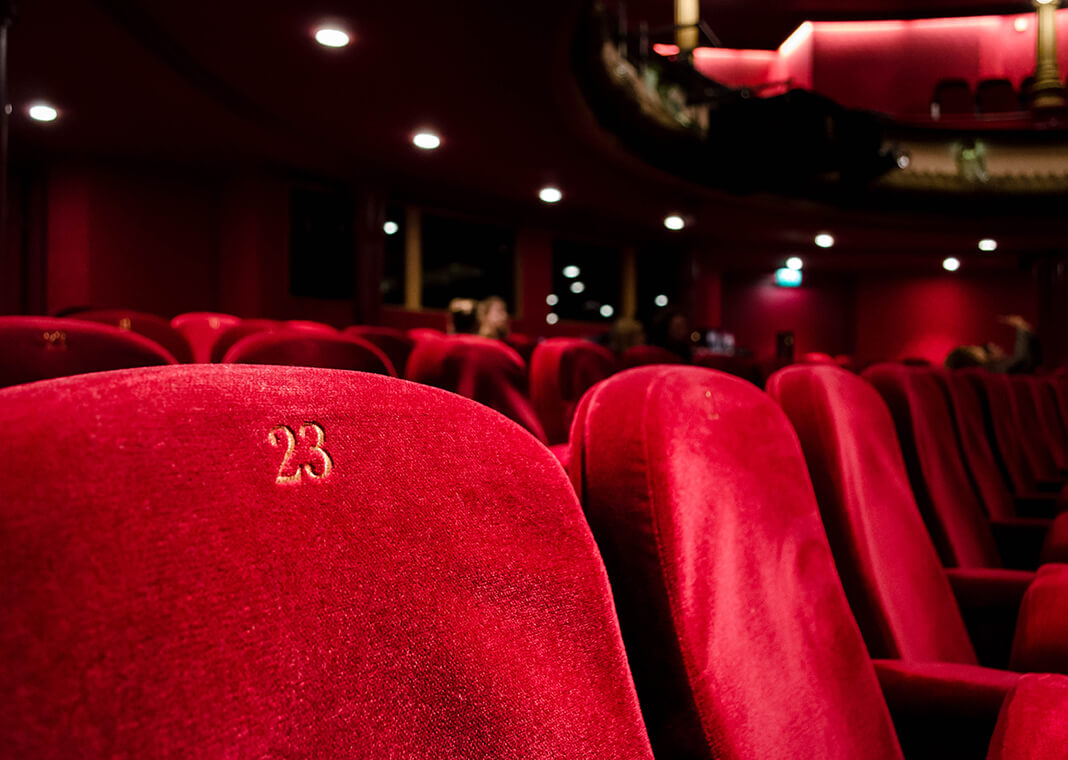 We made our way through the crowded theater, spotting our seats in the center of a row already filled with people. Not wanting to make everyone stand up to make a way for us, we decided to walk through the empty row behind our seats and climb over. My husband held my hand to help me get settled into my seat first. As I stepped down onto the seat below, a hand popped up from the stranger seated next to me. It was a warm and weathered hand.
"Are you excited about the play?" she asked.
"Yes, it's my favorite book from high school," I said.
"It's my husband's favorite too. He suffers from dementia now," she whispered.
I remember thinking how unusual it is for someone to offer a hand, in the days of COVID-19. I was touched by that simple gesture. We had an immediate connection.
It turned out we both love Harper Lee and Truman Capote. We were excited to see how the writer, Aaron Sorkin, would adapt Harper Lee's book To Kill a Mockingbird. We shared an intrigue for true crime books, movies, and podcasts. We exchanged a list of our favorites.
Just before the curtain rose, I told this woman next to me about a podcast that I'd listened to on a recent drive home from Chicago. A young documentarian pulled a cold-case file from the Georgia Bureau of Investigation archives. A young woman had vanished, and 10 years later the crime had not been solved.
As I described the premise of the podcast, the woman's smile began to fade. She stopped me mid-sentence. "I don't think I can listen to that."
In a matter of seconds, her demeanor and voice switched from warm and bubbly to frozen and fearful. She blurted out, "My sister was murdered in Atlanta 40 years ago, and the case was never solved."
I felt a wave of shame wash over me. While I enjoy wading through clues and creating timelines, thinking of the crimes as puzzles to solve, I need to remember that this involves real people with loved ones who are left behind to deal with the grief and trauma caused by a violent end.
Instant regret made me want to retreat into myself. How could I enjoy something that caused such harm to others?
I leaned in close to my seat neighbor, hoping to offer amends. "I'm so sorry. I can't imagine."
"It was a long time ago. But what you described was too close to the bone," she said.
My impulse is to explain or defend, but instead, I'm learning to sit in the vulnerable space and just listen. I'm learning that accompaniment is often the best way to be God for others.
"Were you afraid?" I asked.
"No, we lived in Tennessee, and she lived in Atlanta. I was just very sad for a long time."
I'm learning that hiding in shame can break the bond of friendship. Instead, I need to go against my natural inclination and work to maintain relationship.
Relationships are all about holding connection between two people. Every action that we take will influence the other person based on that one's life experience. In my 12-step program, after we do our own inner work, we begin looking at how our actions affect others. With the help of my daily Examen, I learn to catch myself as soon as I realize that my actions may have caused harm.
God offers us opportunities all the time. Moving beyond our own fears helps us to see others. It is my hope that by sitting with my fellow theater-goer as she remembered that time in her life, it steadied her as she relived the traumatic memories of her past, just as she steadied me when I arrived.
Photo by Kilyan Sockalingum on Unsplash.