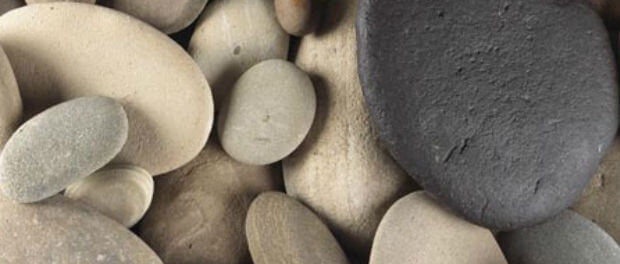 I have a little bag of pebbles. They're so attractive that I use them as visual aids for retreats and workshops.
One day during a retreat in Ireland, I spread out the stones on a table. To my delight, one morning I find two of the participants poring over them, handling them as if they were diamonds, and marveling to one another.
When I express my surprise, they explain that they have been missionaries in Zimbabwe, and that many of these pebbles come from that part of the world. They tell me how they used to collect them from ancient riverbeds. They know every one of them by name and can tell me all about it.
Just a bag of pebbles to me. But to them, each one has a name and a story.
Just like people. We see the anonymous crowds, but they are made up of unique individuals, beloved and beautiful, each carrying a sacred story.
—Excerpted from Compass Points by Margaret Silf