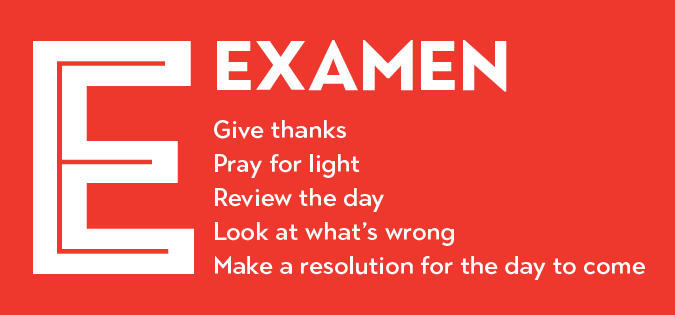 Blogger Tsh Oxenreider says of her experience praying with the Examen: "But when I make the time for an Examen, I find myself sleeping better, resting in the grace and goodness of Christ in my life."
Oxenreider goes on to describe the way she uses the Examen:
Then I review my day, starting from the morning (or at least, the earliest part of the day I can remember). I try my darnedest not to "choose" where to stop; I wait to see what the Holy Spirit brings to mind. Sometimes it's obvious, sometimes it's on the surprisingly little things where my mind wants to stop—the smell of my coffee that morning, the few minutes of quiet with my youngest before everyone else woke up, the just-right song I heard during work, the delectable cheese at lunch.

I pause, and say thanks to God for these little gifts. These are signs of His presence, no matter how small.
Read the full article. And if you haven't already downloaded your copy of the Examen prayer card, now's a good time to do that.