In celebration of our fifth anniversary, we've invited our dotMagis bloggers to reflect on the individual lines of St. Ignatius's Prayer for Generosity.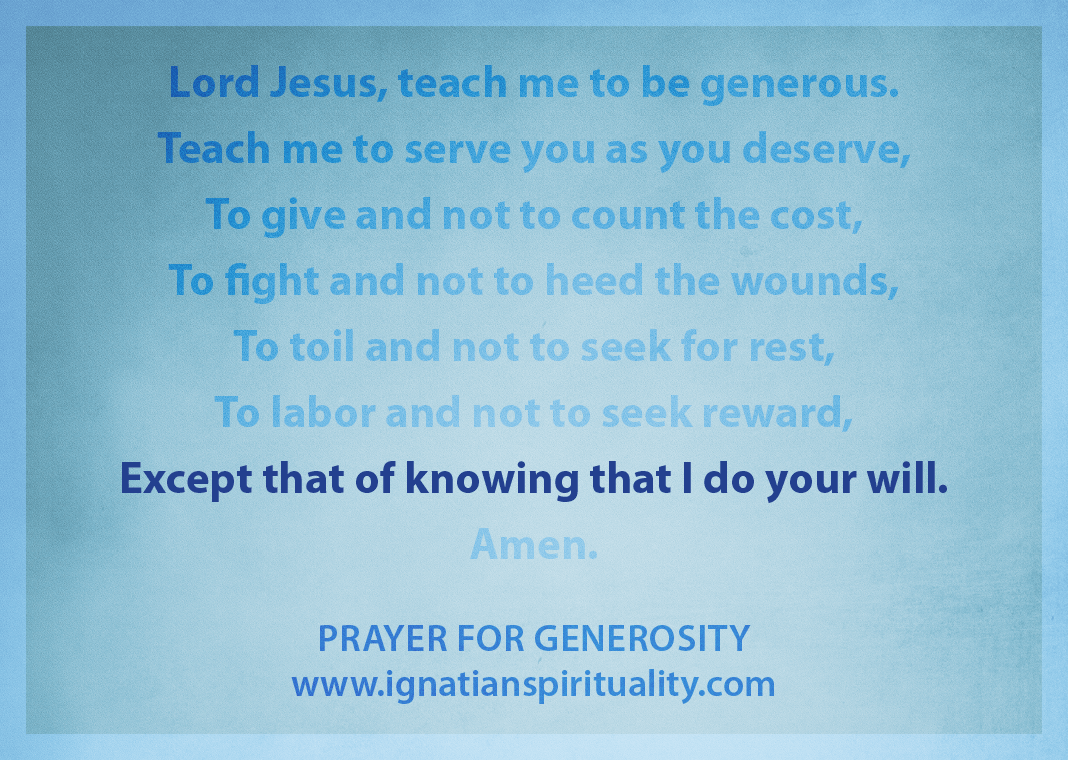 This is the reward for all that labor—the knowledge that we've done God's will. Can we really know that? St. Ignatius thought that we can, not with 100% certainty perhaps; God is always greater than anything we can say or think about him. But Ignatius thought that most of the time, in most circumstances, we can be pretty sure that we're making the choices and doing the deeds of love that most closely align us with God's work in the world.
This possibility—that we can know what God wants of us—is one of the most alluring promises of Ignatian spirituality. It's the reason why people have been drawn to the Ignatian way for the past 500 years. If we learn to be aware of and interpret our inner life, if we acquire the skills of discernment, and, above all, if we're driven by a desire to follow Christ—we can know what God wants. That's a reward well worth seeking.
See the full Prayer for Generosity series.