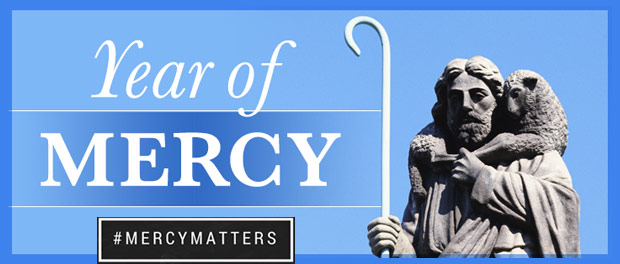 We're nearing the halfway mark for the Year of Mercy, and for those of us regularly tapped into the Catholic world, all this talk of mercy can start to feel tiring. Even the demands of mercy can be tiring: trying to live out the corporal and spiritual works of mercy, giving attention to those in need—all of it can be very exhausting.
My fatigue of mercy is made apparent when my wife's heavy workload moves me to carry some extra household duties, or when the same person continues, week after week, to come to us in need, or when I have to put down what I'm doing to listen to someone who just needs an ear. In his Divine Mercy Sunday homily, Pope Francis said, "Being apostles of mercy means touching and soothing the wounds that today afflict the bodies and souls of many of our brothers and sisters." Yes, we must do it. It's our call as Christians. We are "bearers of [Christ's] peace," the Pope reminds us. We cannot deny the burden of mercy.
As ministers, my wife and I often talk about the burden of ministry. We are entrusted to help carry the burdens and brokenness of the people we serve. This is mercy, and it never is complete. Like Scripture, mercy is living; we can draw so much out of it. And despite the fatigue it may bring to us in living its call, Pope Francis reminds us that "God's mercy is forever; it never ends, it never runs out, it never gives up when faced with closed doors, and it never tires." And we can find strength in this, turning our fatigue into the joy of living the Gospel daily, alongside the One who does the work of mercy with us.