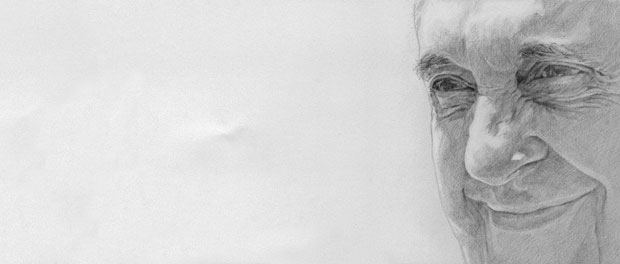 The song, "I've Got a Golden Ticket" from Willy Wonka and the Chocolate Factory describes how some eager Californians feel right now as drawings all over the state determine who will get tickets for the papal Mass canonizing Father Junípero Serra.
For generations, fourth graders in our state have studied the missions, but their founder is not the main draw for these Mass tickets; Pope Francis is.
People are jealous that I'm able to serve as a volunteer, and I know it is a tremendous privilege. Yes, I've got the "golden ticket," and my volunteer duties may give me a chance to meet the Pope. Who knows?
Pope Francis is a celebrity, yes, and the excitement over his pending visit is palpable. Throughout the state parishes are setting up viewing parties, and schools are planning classes in front of screens. However, I lack the star-struck giddiness I hear from people who congratulate and envy me for being on the road to Washington, D.C. and New York.
Rather than feeling like an autograph seeker, I sense a deeper call. My eagerness to participate in this Pope's first visit to the U.S. is tempered by the fact that I've already met his boss. I find myself wondering how I might help further the message of Jesus as a result of Pope Francis's visit.
The visit is not just a media event, a Secret Service problem, or an occasion for a 225-foot mural overlooking Madison Square Garden. I hope it increases appreciation and homage to a man, but to the God Who Became Man, Jesus.
To be allowed to help with logistics for Pope Francis's visit leaves me feeling humbled and serious. I'm reminded of St. Ignatius's meditation on the Two Standards. I'm called into an all-or-nothing relationship with Christ that focuses on self-giving, generosity, and service.
Am I as profoundly eager to meet Christ in the Eucharist—to ingest the incredibly loving Lord who wants to be intimately involved with me—as I am to travel east? How will this trip further involve me in the "camp" of Christ? As I turn again from riches, honor, and pride, will I be more gentle, have greater spiritual freedom, and better see Christ in the poor? How will I live my faith in a way that furthers Christ's kingdom?
I believe the overwhelming attraction people feel to this Pope is not his personal charisma or his charming smile. It is Jesus himself, calling every human being through this simple vicar of his—the kind of representative of Christ who comes with simplicity, joy, and love.
Have you wondered about how this visit will affect your life, and whether you will hear a deeper call to draw closer to Christ?
—
Image by Bogdan Solomenco under public domain dedication.Learn more about the Pope of Mercy with a new infographic from Loyola Press.