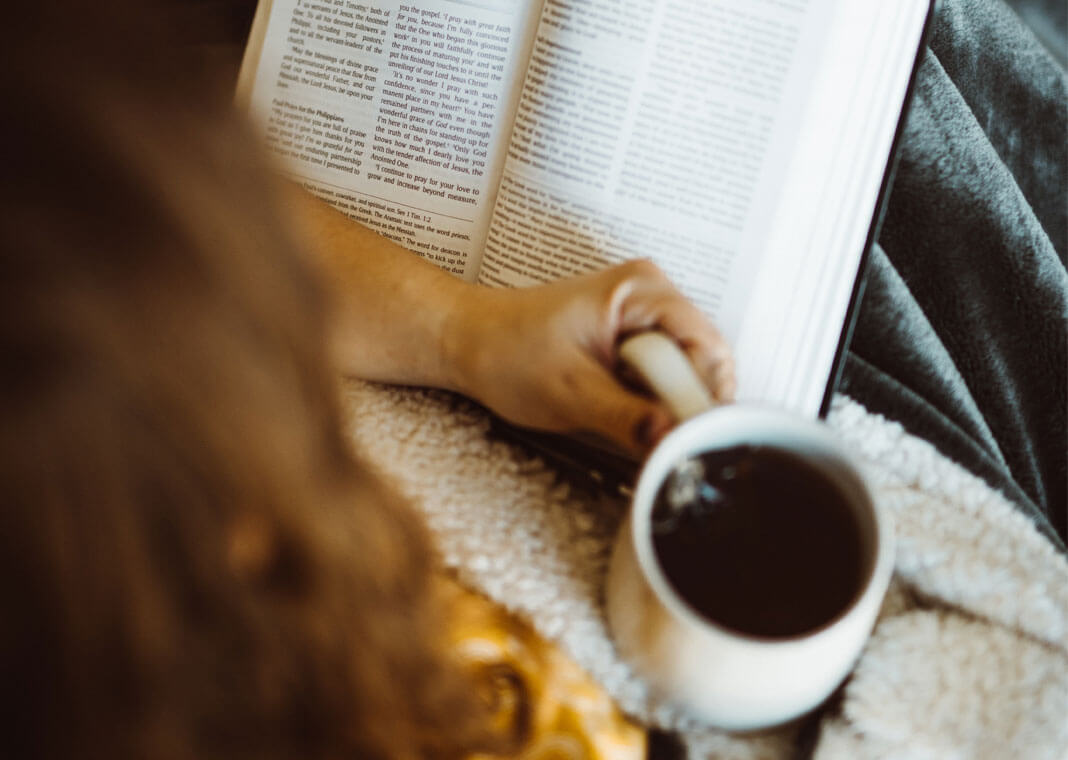 Every morning I wake up and make my way in my pajamas to the coffee pot in our kitchen. Ever since we got married, my husband lovingly has set the coffee so that it's brewed before I get there. I pour a pottery mug full of hot black coffee. I cherish that first sip in the morning that I typically drink standing next to the coffee pot. While I enjoy the smell, flavor, and warmth of my first sip of morning coffee, it is what this morning ritual begins that matters the most to me: visiting my inner chapel.
After that first sip of coffee, I slowly carry my mug into my home office and make my way to a chair tucked into the corner of the room. I sit and settle into this chair that greets me each morning before the rest of my household is awake. As I lean back, I survey the sacred space around me. The pottery plaque that reads Be Still. The cross that a retreatant gave me after a retreat I facilitated. An image of Mother Mary. A picture of my family.
My body immediately knows what I am about to do as I survey the sights, savor the smells, and feel the familiar comfort of my prayer chair. I take a deep breath in, and as I exhale, I lean my head back against the chair, close my eyes, and enter my inner chapel—the sacred space within me where only God resides.
My inner chapel is the place where I begin each day. The visits each day are in the silence; however, I am never alone when I go there. When I enter this sacred space within me, I am coming to be with God.
Many mornings my prayer begins with thanking God that someone cared enough to teach me that my inner chapel existed in the first place. From there, I trust the Holy Spirit to bring me to the prayer method I am being invited to that day. Many days I savor Scripture, other days I pray the Examen, and some days I simply sit and rest in the gift of God's presence.
Over two decades of visiting my inner chapel each morning, it has become my home, my sanctuary, the safest place I know. Through visiting it each day, I've come to discover the promises of God—promises such as realizing that I am never alone, that I belong to someone, that I am unconditionally loved, and that I am fully seen and offered mercy. Visiting here each day, I've come to know Jesus intimately as a friend, and he has become as real to me as my husband and children are.
My first morning sip of coffee marks the beginning of a daily ritual that transformed and continues to transform my life. I invite you to find a time every day that you, too, can go to your inner chapel and let your life be transformed.
Photo by Nathan Dumlao on Unsplash.
---