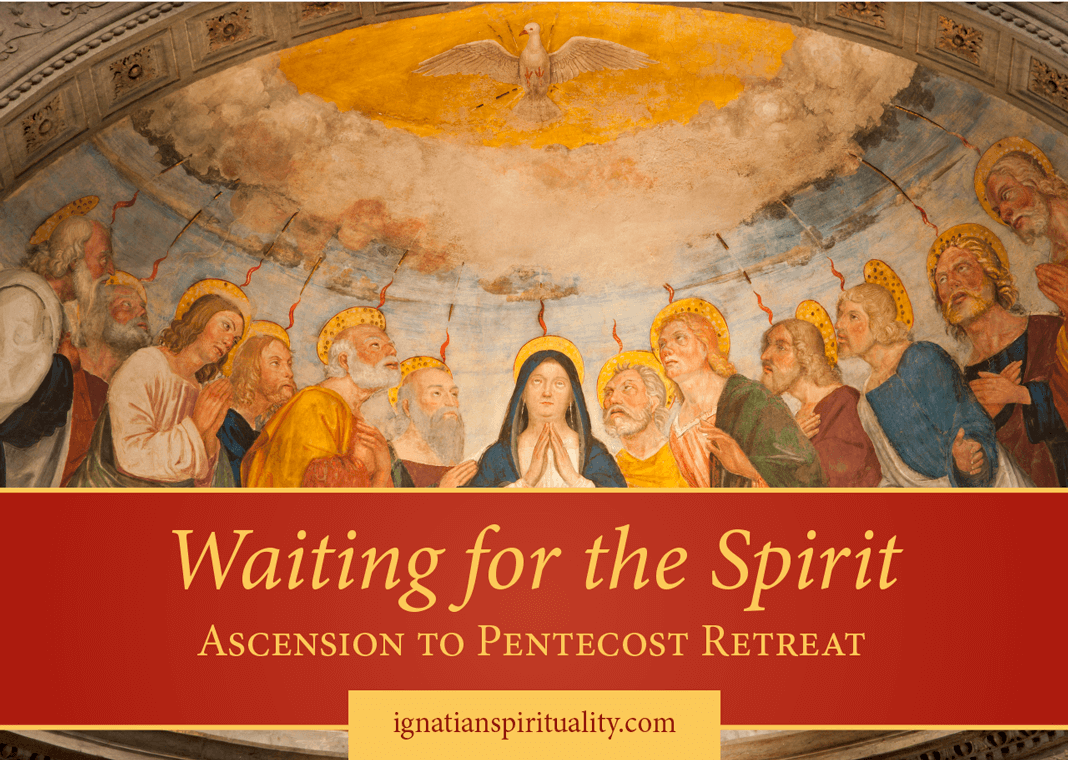 Welcome to Day Seven of Waiting for the Spirit! This online retreat leads us from Ascension to Pentecost. Feel free to post your reflections in the comments area below each day's content as we encourage one another in prayer.
The Grace I Seek
I pray for the grace to recognize the Holy Spirit's presence in my life.
Scripture
Read today's Scripture readings: May 28, 2020, Thursday of the Seventh Week of Easter.
Ricardo Grzona, FRP, reflects on today's Gospel, John 17:20–26. Grzona is the author of Lord, You Called Me.
For Further Reflection
Vinita Wright is inspired by Acts 22 to reflect on the chaos in our days.
Take some time to ponder the message that God shares with you today through the Scripture readings and reflections. When you are ready, proceed to the closing prayer.
Closing Prayer
Offering My Legacy to God
by Vinita Wright
God of the Universe,
you have created me to be a person who makes an impact.
Because of my friendship or leadership or simple presence,
others' lives are changed.
Of course, I rarely will see such change or know about it,
but I cannot deny that my life makes some kind of difference.
May this knowledge urge me, more than ever,
to live as a person who loves others,
as a person on fire for a world that is holy and beautiful.
Just as St. Ignatius could not control the circumstances
and the changing directions of his life,
I cannot see ahead or manipulate my life course.
But I can say yes to your power in my life.
I can say yes to the road that appears before me this day.
I can, and do, offer to you my legacy.
May I be free to allow this legacy to be what you make of it.
Amen.