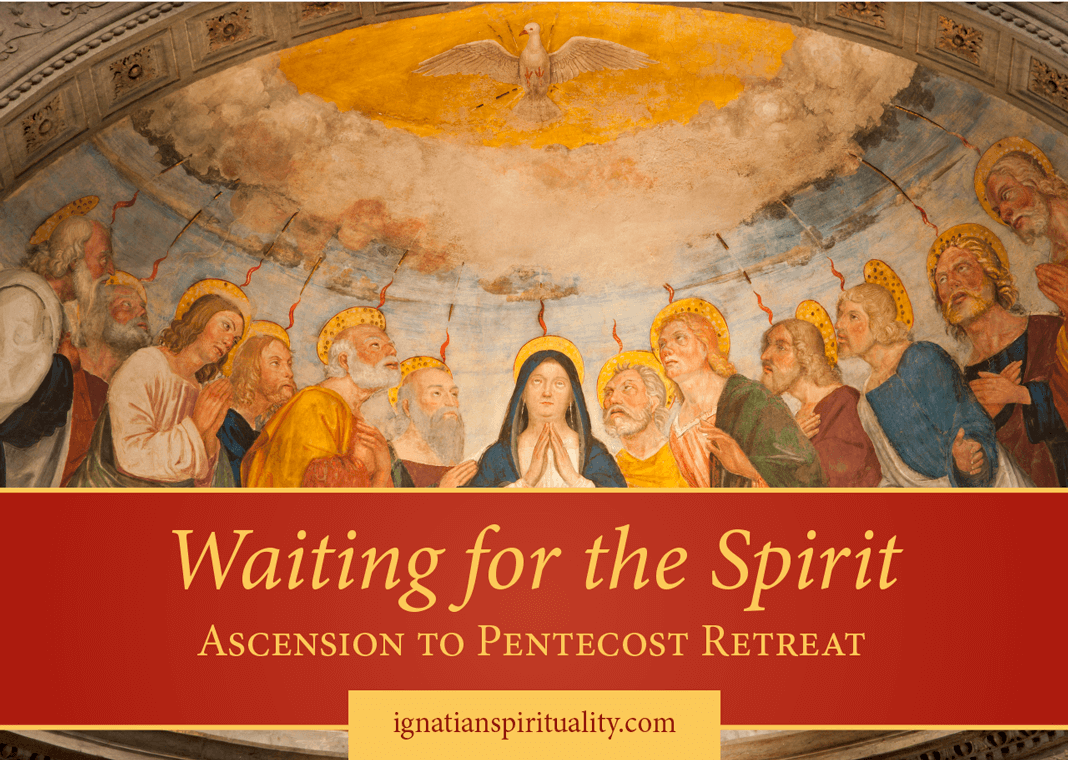 Welcome to the conclusion of Waiting for the Spirit! Thank you for journeying with us through these nine days of online retreat. Feel free to post your final reflections in the comments area below today's content as we encourage one another in prayer.
The Grace I Seek
I pray for the grace to recognize the Holy Spirit's presence in my life.
Scripture
Read today's Scripture readings: May 30, 2020, the Vigil of Pentecost Sunday.
Fiona Basile reflects on today's Gospel, John 7:37–39. Basile is the author of Shhh…God Is in the Silence.
For Further Reflection
Pentecost Conquers Fear
There is much we could focus on in this Pentecost narrative: the wind, the tongues of fire, the miracle of understanding. Yet what gets my attention every time is the issue of fear. Why were the Apostles in one place together? Because they were afraid, so afraid in fact that they locked themselves up in that place. But then, filled with the Holy Spirit, they threw themselves into the middle of another previously frightening place—the place of Crucifixion—but now empowered by love that knows no fear.
—Amy Welborn, in 2020: A Book of Grace-Filled Days
Take some time to ponder the message that God shares with you today through the Scripture readings and reflections. When you are ready, proceed to the closing prayer.
Closing Prayer
Rebecca Ruiz leads us in prayer.
Tonight (May 30), after praying with these final reflection materials of our retreat, join the worldwide Ignatian family in a Pentecost prayer vigil at 8:00 p.m. Manila, Rome, or New York time. Learn more.