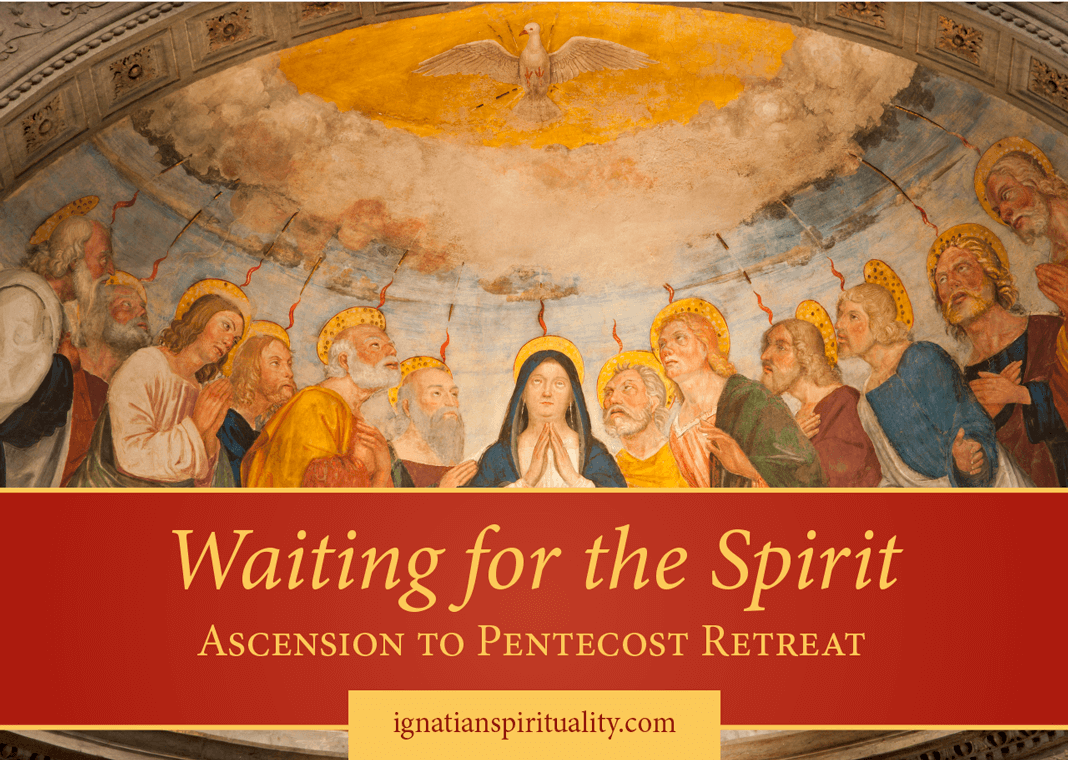 Welcome back to Waiting for the Spirit! As we draw near the end of our online retreat, feel free to post your reflections in the comments area below each day's content as we encourage one another in prayer. Go back and read other retreatants' comments too as we walk together with the Lord.
The Grace I Seek
I pray for the grace to recognize the Holy Spirit's presence in my life.
Scripture
Read today's Scripture readings: May 29, 2020, Friday of the Seventh Week of Easter.
Tim Muldoon reflects on today's Gospel, John 21:15–19. Muldoon is Director of Mission Education at Catholic Extension Society and author of Living Against the Grain and The Ignatian Workout.
In his video, Muldoon refers to The Crucifixion of St. Peter by Michelangelo in the Pauline Chapel at the Vatican. Learn about the artwork and the chapel here.
For Further Reflection
Something Might Hold Us Back
In the midst of our Easter joy and our openness to sharing the Good News, something might still hold us back. It's a fact: we are sinners; we're unworthy. Who would listen to us? Right in the midst of our unworthiness, Jesus meets us just as he met Peter. Peter had denied Jesus three times, so three times Jesus addressed him, inviting him to greater confidence. Then Jesus sent him out, leaving the past behind.
—Amy Welborn, in 2020: A Book of Grace-Filled Days
Take some time to ponder the message that God shares with you today through the Scripture readings and reflections. When you are ready, proceed to the closing prayer.
Closing Prayer
Gretchen Crowder leads us in prayer.
Tomorrow (May 30), after praying with this retreat's final reflection materials, join the worldwide Ignatian family in a Pentecost prayer vigil at 8:00 p.m. Manila, Rome, or New York time. Learn more.