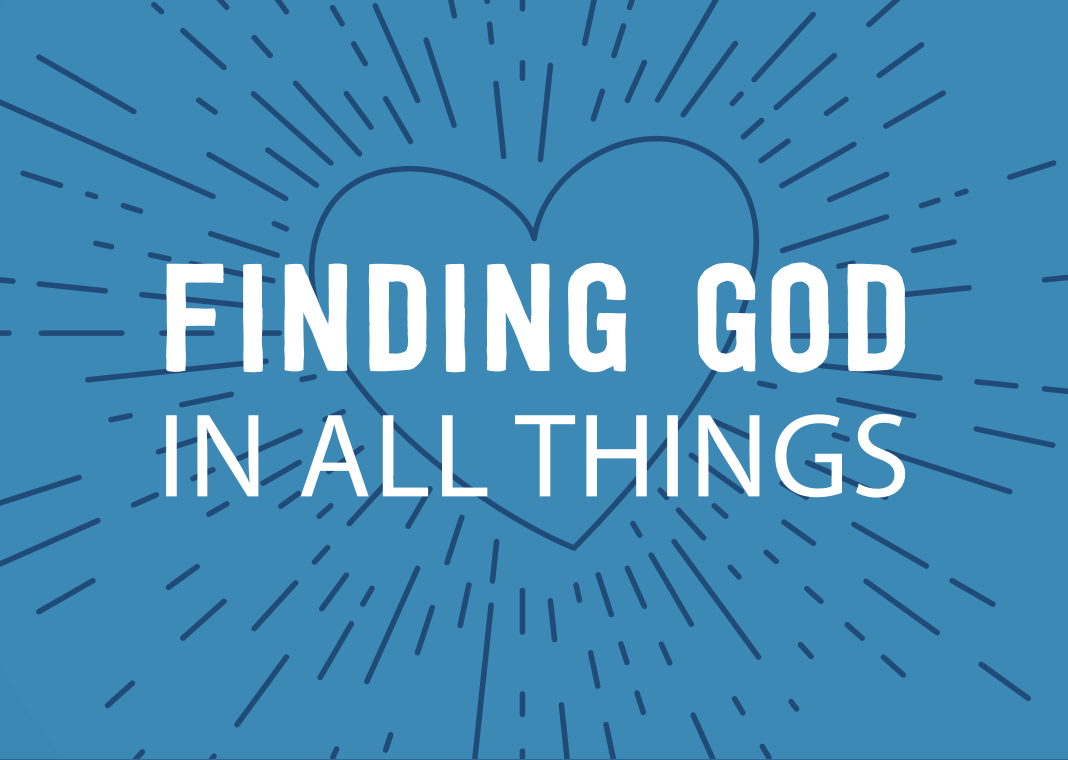 This post is based on Week Two of An Ignatian Prayer Adventure.
When I was expecting my oldest child almost 32 years ago, I remember noticing how many other women were pregnant. Everywhere I turned I either saw an expectant woman or a brand-new baby. On television, dozens of commercials pitched their products to me. I remember wondering, Has it always been like this? How had I failed to notice before? Because motherhood now affected me, it was as if I woke up to what had been going on around me all along.
Ten years ago, I had another eye-opening experience when I started attending 12-step meetings for those affected by the addictions of others. My program friends asked me to create a gratitude list each day. I was baffled by their request. With all of the problems going on at home, shouldn't we be dealing with those instead?
I was desperate for help, so I did what they asked me to do. For a few minutes each morning, I took time away from worry and started noticing the gifts of my day. I started to recognize that the good in my life was not the product of something that I'd done. I began to associate the bounty of my life with God's love for me.
While the gratitude list didn't take away the problems at home, it shifted my focus from the lives of others and placed it back onto my life. It helped me to recognize that there was actually a balance of good and bad in my life.
A little while after I'd incorporated a gratitude list into my daily routine, a friend introduced me to an Ignatian prayer practice called the Examen. This new tool moved beyond the daily ritual that I had grown to love. It was another step into greater awareness. Praying the Examen began the process of helping me see how my feelings could be tied to my relationship with God.
With just five simple steps, the Examen intends to help us see God in all things. Practiced every day, this prayer begins with an awareness of God's presence. I like to light a candle before I begin, to highlight this truth.
The second step is when I offer gratitude. As I mentioned above, this step helps me to notice God's attention and love for me.
Step three is when I review my day, hour by hour, to notice my feelings. Where did I feel close to God? This is usually accompanied by feelings of joy or peace. St. Ignatius calls this consolation.
Where did I feel distant from God? Distance is usually associated with shame, fear, or worry. What were the circumstances behind those feelings? With step four, I feel sorrow for the actions that kept me distant from God's love. I ask for forgiveness.
In the final step of the Examen, I ask for the grace to learn from the previous day and help to prepare for my day ahead. Every step of the way, this prayer helps me to wake up to the reality that God can be found in all things.
Thomas Merton said, "Our idea of God tells us more about ourselves than about him." By continuing the Examen prayer practice, I have come to see the depth of God's love for me. The daily awareness and understanding of that love give me the courage to do the difficult task of following God's will.