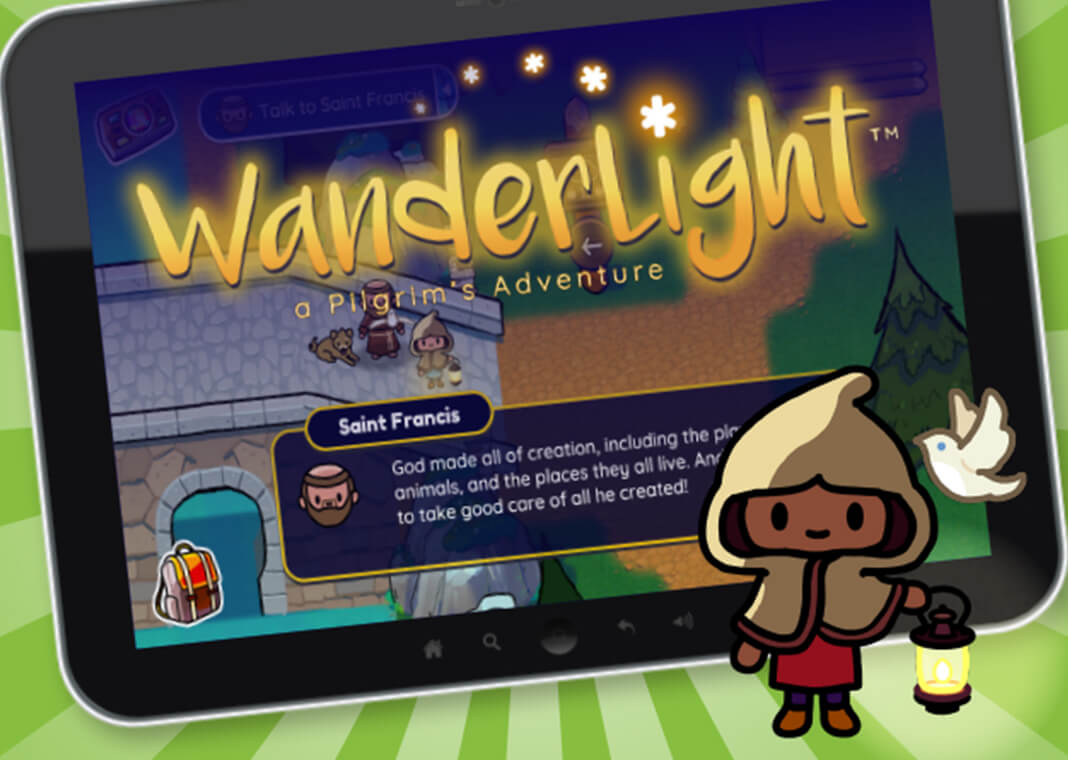 St. Ignatius referred to himself as a pilgrim, and all who follow an Ignatian path are fellow pilgrims on the way. Now children can take on the role of a pilgrim in the new Catholic video game from Loyola Press, Wanderlight:™ A Pilgrim's Adventure.
The player in Wanderlight undertakes quests that invite the young pilgrim to love, serve, and be a person for others. Throughout the game, the player is presented with choices and is invited to discern, led by the Holy Spirit in the form of a dove and a helpful sparkle path for guidance on the journey. The game recognizes that we don't always make good choices, as reflected with a dimmed lantern, but we are invited to return to God through the aid of the Holy Spirit, the physical signs and symbols of our faith, and by saints and other helpful people met during the quests.
The pilgrim is invited to engage with God, is made aware of God's loving involvement in his or her life, and is sent out into the world to engage with others. The developers' hope is that by practicing making good choices in freedom and learning about their faith, players are learning to do the interior work of spirituality.
The game also keeps open a prayer tent where children can pray at any time, and the Examen is a featured prayer in Wanderlight.