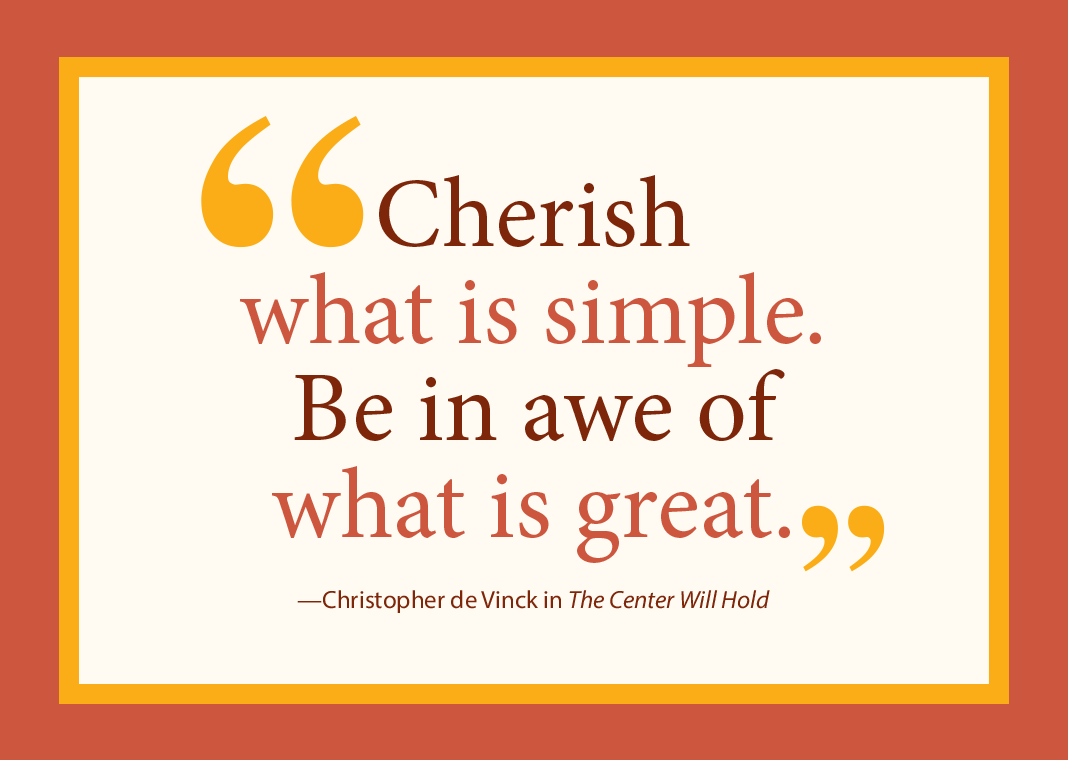 The other day, I ran around the house looking everywhere for my oldest son's hearing aids. I checked the counter where we normally place them, his room, the bathroom. I was panicking, because I have read that dogs like to eat hearing aids (something about the earwax), and I was slightly nervous that my son dropped them on the ground in his haste to take them off before bath time. After running around frantic for a few minutes, I finally found them. They were still in my son's ears. He had fallen asleep with them on.
Before gently extracting the hearing aids from my son's ears, I paused to look down at him. He was lying with his head on his pillow and his blanket pulled up tight to just under his nose. The blanket covering him looked bulky and misshapen. I knew from experience that between that blanket and my son were four stuffed panda bears placed just right and a blanket he has had every day since he was two. I stood there in the pale light of his nightlight and gazed at him in wonder. My eyes were especially drawn to the simple blue-colored devices sitting perfectly in each ear. They looked so small and so… ordinary in the dimly lit room.
Three years ago this month, my son sat in a chair in the audiologist's office waiting to receive these bright blue hearing aids. I remember thinking to myself how small and insignificant they looked for how much they promised to do! As the audiologist placed one aid and then the other into my son's ears and shut the battery doors, I watched my son's face change. It is almost impossible to put into words how significant that moment was (though like most 21st-century moms, I do have it preserved on video). The audiologist asked, "How does it sound?" as the aids sprang to life. My son replied with an almost hesitant, "Good." It wasn't the word he used that struck me, though. It was the look of wonder that slowly spread across every feature of his face as he said it.
"Cherish what is simple. Be in awe of what is great," writes Christopher de Vinck in The Center Will Hold.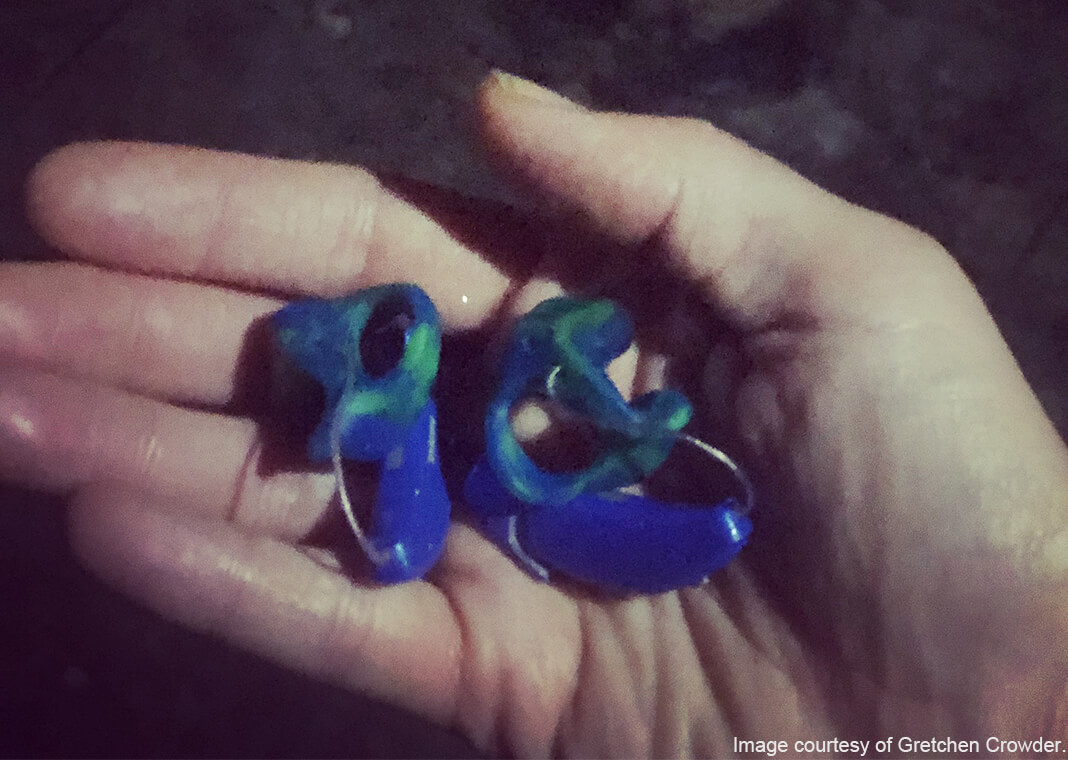 What is simple? Operating hearing aids. Holding a hearing aid, it feels as light as a feather. It is incredibly simple to operate. One places a battery in the back (though newer ones are rechargeable like smartphones). The user places a wax guard onto the tip of the mold that sits in the ear. (There's that earwax again.) Close the battery doors, and place them in the ears. Simple.
What is great? This little device sitting in my son's ear is the reason we finally got to know him. Before these aids were placed in his ears, I couldn't answer accurately questions like, "What does your son really like to do?" or, "What does he want to be when he grows up?" These devices gave my son a vocabulary. They gave him a voice. They gave him… us.
I will say that there are many hard of hearing/deaf individuals who choose not to be aided. Choosing hearing aids is not the only way to open lines of communication for a hard of hearing/deaf person. It was, however, our choice. After years of trying to figure out what was wrong and not being able to get to know our son, we finally figured out that he was hard of hearing. And those two devices, complex in their inner workings but simple in their appearance, gave him life.
I cherish the simple moment when the battery doors closed and my son's face came to life. I am in awe of how these two little devices have opened the world for him and for us.
Later this week, we will sit in the audiologist's chair once again as my son gets fitted for new hearing aids. Technology has come a long way in three years. The aids will no longer be blue (I'm so sad about that!), but they will be Bluetooth-enabled, they will have rechargeable batteries, and they will open up even more of the world to my son.
I cannot wait to be in awe of the greatness ahead.