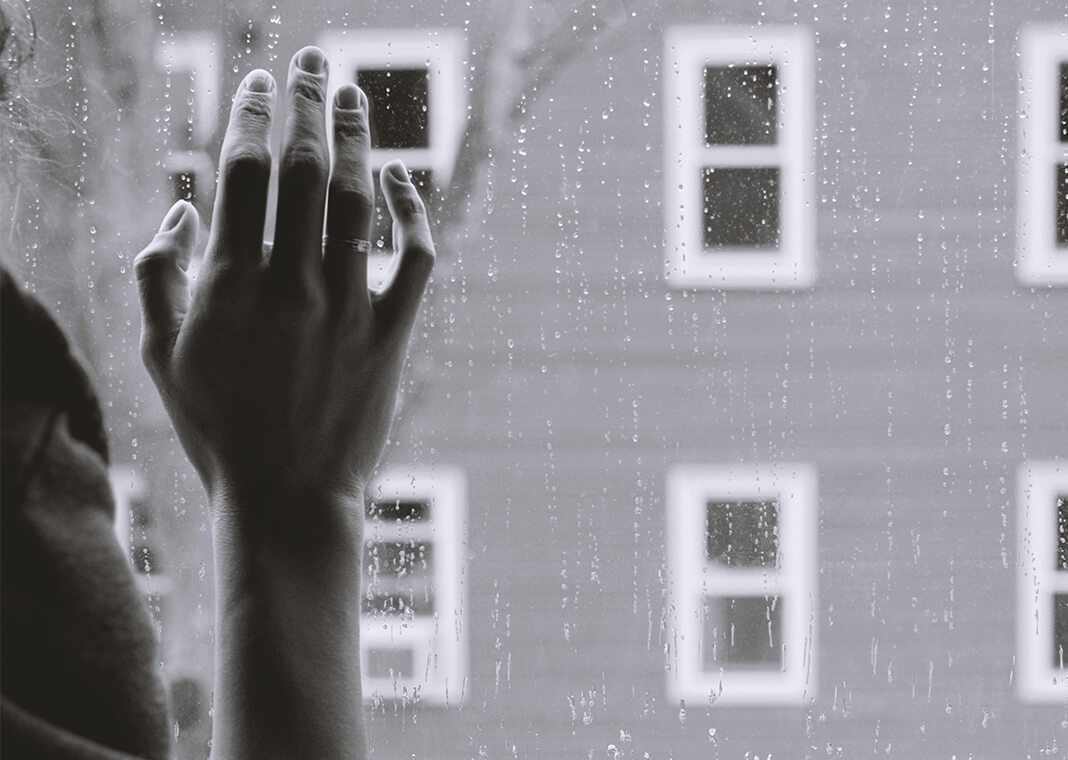 One evening in early August, I stood in my kitchen in front of three open lunch boxes, feeling anxiety welling up in me. In order to cope in that moment, I went through all the necessary questions out loud with myself, right there at the kitchen counter. "OK, Gretchen, do you have enough snacks in here? Do you think the icepacks really will last the whole day? Do you have the mini bottles of hand sanitizer and extra masks ready for each kid?" I checked off yes on my mental checklist to each question. Then I asked myself the hardest questions of all: "Are you sure they are going to be OK? Are you going to be OK?"
I was preparing my children for a soft launch into the school year—a mini-camp while I returned to school myself. It was weird for me to feel anxious about all this, because I have been launching them into other people's care since they were six weeks old. They have always been out in the world, and I have always felt fairly confident they would be OK. But this? This launch was so very different. To have them leave the protection of my home bubble in the middle of a pandemic—that introduced nerves and fear I had not previously experienced.
So, on that late Sunday evening, I stood in my kitchen and let all the fear come right out of my mouth. I let the anxiety and the feelings of desolation wash over me as I shoved juice boxes and crackers into matching blue lunch boxes. And then I took a deep breath, zipped up the bags, and went to bed.
The time we are in now leaves many feeling like there is no right decision for anything. Am I doing the right thing sending my kids to school? Am I doing the right thing keeping them home? Should I be going into work right now? Do I really need to run this errand today? Are my high-risk friends and family doing OK? We have so many questions and feel an almost constant unsettled feeling as we try to find our footing in the chaos.
I get it. I feel it too.
For me, especially on nights when I feel the ground disappearing beneath me, the tools of Ignatian spirituality are what I lean on to keep me upright. Ignatian spirituality reminds me that:
It is OK not to be OK. It is OK to admit we are in a time of desolation. It is OK to admit we are sad or hurting or scared. We do not have to be afraid to show up to God just as we are.
No decision will lessen God's love for us. It's OK, even after careful discernment, to still have some uncertainty. In the end, if we make the wrong decision, God will still love us. If others make the wrong decision for us, God will still love them and us. We can let God's love be our one certainty.
We are not alone. When we are standing at the kitchen counter processing aloud to an empty room, God is there. When we are embarking on our first day of anything, God is right there, embracing us and rooting for us. I do not have to be brave or vulnerable or decisive alone.
There is someone focusing completely on us. In our homes, in our work, and in our relationships, we are focusing a lot on how others are doing right now. Ignatian spirituality reminds us that while we direct our attention outward, there is someone who is focused in on us every second of every day.
We are a few weeks into this year now as a family, and there have been many ups and downs along the way already. I expect many more ahead. As I continue to look for solid ground every day, I know I'll hold these truths close. I'll let them be my anchor that keeps me rooted in hope. And may they be yours as well.
Photo by Kristina Tripkovic on Unsplash.