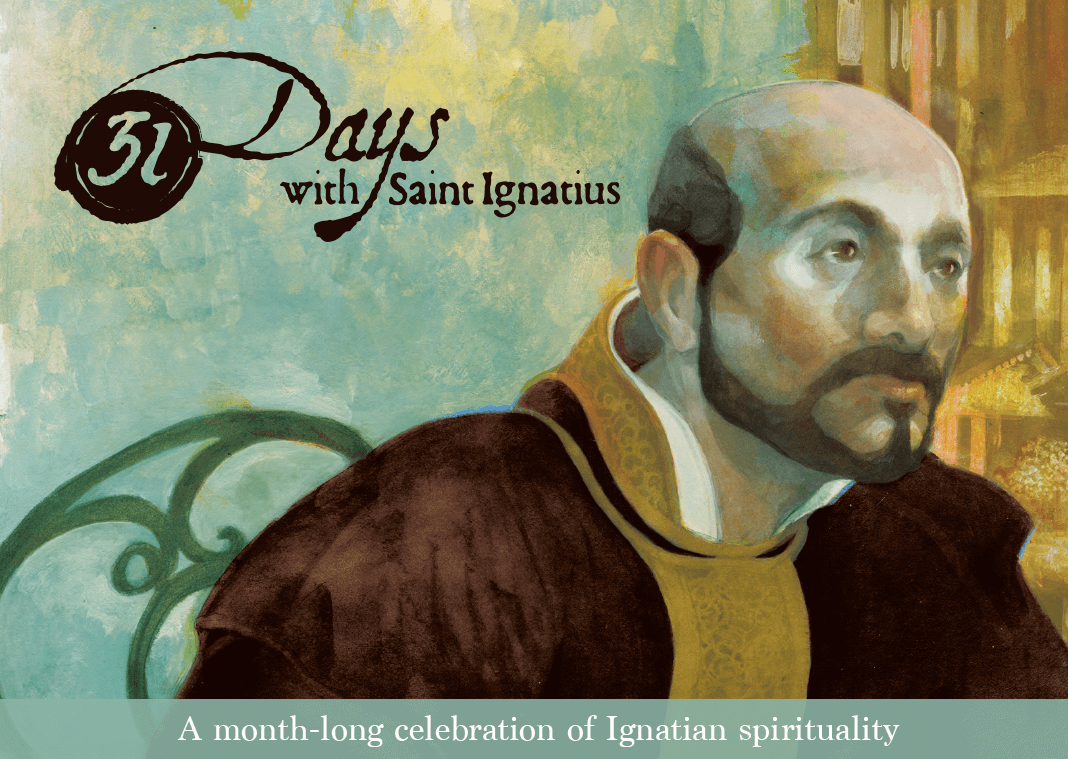 Welcome to the 14th-annual 31 Days with St. Ignatius, a month-long celebration of Ignatian spirituality. In honor of the feast of St. Ignatius Loyola on July 31, 2023, we offer a selection of articles, blog posts, and videos to help you explore the riches of Ignatian spirituality.
Receive e-mails with the links for each week. Simply fill out the form below.
Subscribe to the dotMagis blog for more Ignatian inspiration throughout the year.
Day 1
Day 2
Resistance in the Spiritual Life
Day 3
Day 4
The Virtue of Hospitality: An Attitude of Heart
Day 5
Day 6
God's Magnanimous Love and the Suscipe
Day 7
Listening for God Through Our Imaginations
Day 8
Care of the Person, Care of the Self
Day 9
Catholic Worldbuilding and the Ignatian Imagination
Day 10
Day 11
Day 12
Day 13
Day 14
Day 15
The Ignatian Way: The Spiritual Exercises
Day 16
Fighting Nerves by Dancing with Jesus
Day 17
The Difference Between Consolation and Feeling Good
Day 18
Day 19
Day 20
Reflection and Our Active Lives
Day 21
Engaging the Senses Through Your Imagination
Day 22
Nine Ways to Fill Your Cup When You're Running on Empty
Day 23
Day 24
Coming Down from the Mountain of Retreat
Day 25
Five Steps to Transform Negativity Through Prayer
Day 26
Day 27
Four Ways Ignatian Spirituality Helps Us Stay on an Even Keel
Day 28
What St. Ignatius No Longer Saw
Day 29
Six Characteristics of Ignatian Courage
Day 30
Challenge and the Meditation on Two Standards
Day 31
For more celebration throughout the month of July, join us at Facebook.com/IgnatianSpirituality. Use the hashtag #31DayswithIgnatius on your favorite social media, and share the ways you've been touched by St. Ignatius and the spiritual outlook that bears his name.
If you're ready to go deeper into Ignatian spirituality, try the online retreat An Ignatian Prayer Adventure. Or see a selection of Ignatian books from Loyola Press.
Share 31 Days with Saint Ignatius
If you use a graphic on your website, please add a hyperlink to https://www.ignatianspirituality.com/31-days-with-saint-ignatius.