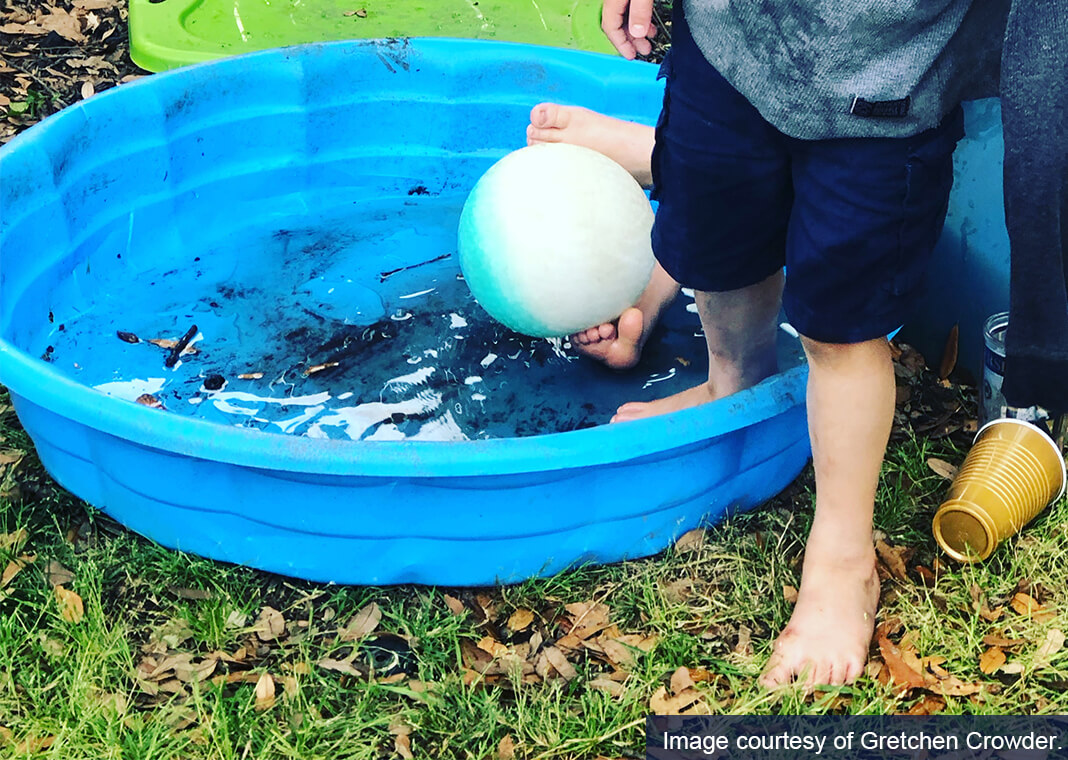 My backyard is currently a mix of broken kiddie pools, pieces of random toys, lots of mud, and so very many plastic cups.
You can probably imagine me standing on my back porch, taking it all in, and shaking my head with dismay. You may even be able to feel my slight consolation as I remind myself that at least no one is coming over anytime soon to play in this mess of a backyard. As an adult, you can probably feel the internal angst rise up in me as I take in this colossal mess.
But if we had the eyes of a child, what would we see instead?
My children look at the broken kiddie pools and see two huge plastic rings that serve as rafts to hold the three of them as they fight off angry seas or as ocean containers teeming with their favorite sea creatures. They look at the pieces of random toys that I see and see instead items carefully selected and brought out into the lawn as important pieces in building forts that stand as a strong defense against rogue, angry robots. They see the plastic cups as large buckets of sand toys that help them build huge castles and dig for treasure in heaping sand dunes rising up by their kiddie-pool oceans. They see the mud as, well, mud—but they love to feel it squish on their fingers and toes and stare in wonder at how it sticks so well on both windows and slides. And when they've successfully covered the slide with mud, they imagine it as a piece of yet another adventure they just can't wait to go on.
I have been thinking a lot about the difference between the mind of an adult and the mind of a child while I've been a guest in their world these last few months. And I have noticed one thing in particular: it is so much easier to see God in all things when I put on their lens and look at life with a little more wonder.
Try it. Next time something looks not quite the way you want it and God is seemingly hard to find, put on the lens of a child, and see what a magnificent world God has created just for you.