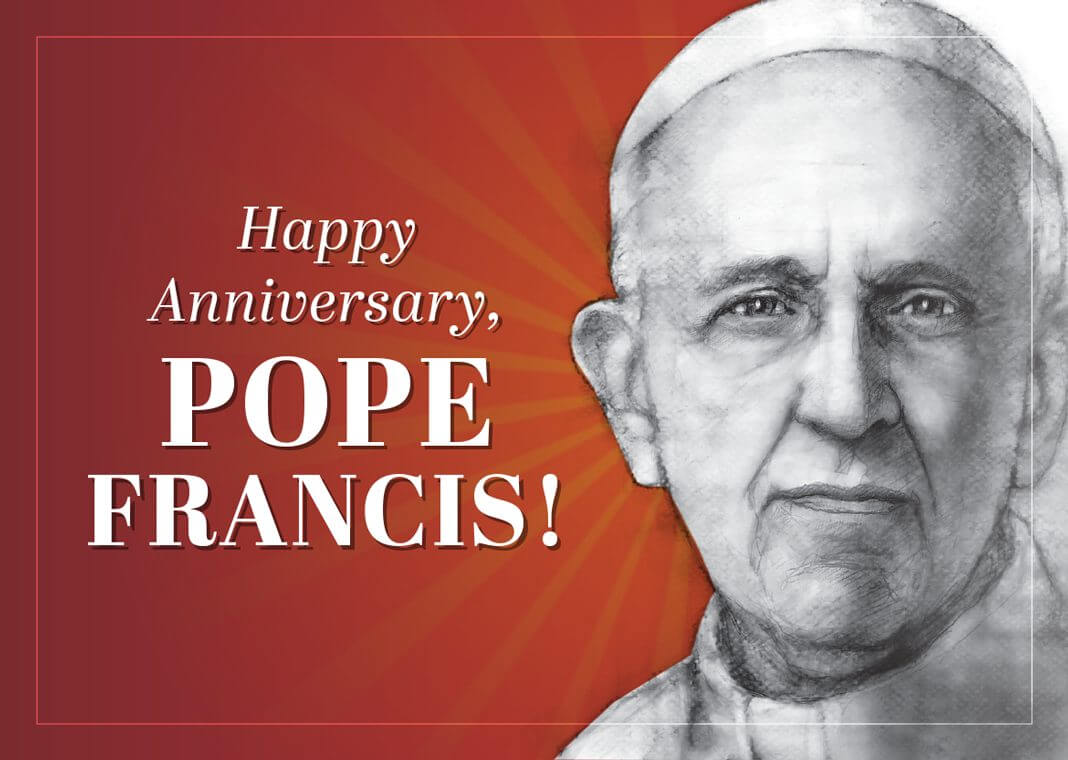 This month, Pope Francis will celebrate 65 years as a Jesuit and 10 years as our Pope. In honor of these milestones, Loyola Press—the sponsor of IgnatianSpirituality.com—invites you to take a fun, 10-question quiz: How Well Do You Know Pope Francis?
In addition to the quiz, explore other resources to celebrate the anniversary, including prayer cards and posters, books by Pope Francis, and more.
Finally, be inspired by several things Pope Francis has said about love in the video below, with quotes from his book, On Love.
What's your favorite memory of Pope Francis's decade of service? Which of his books have you read or plan to read?