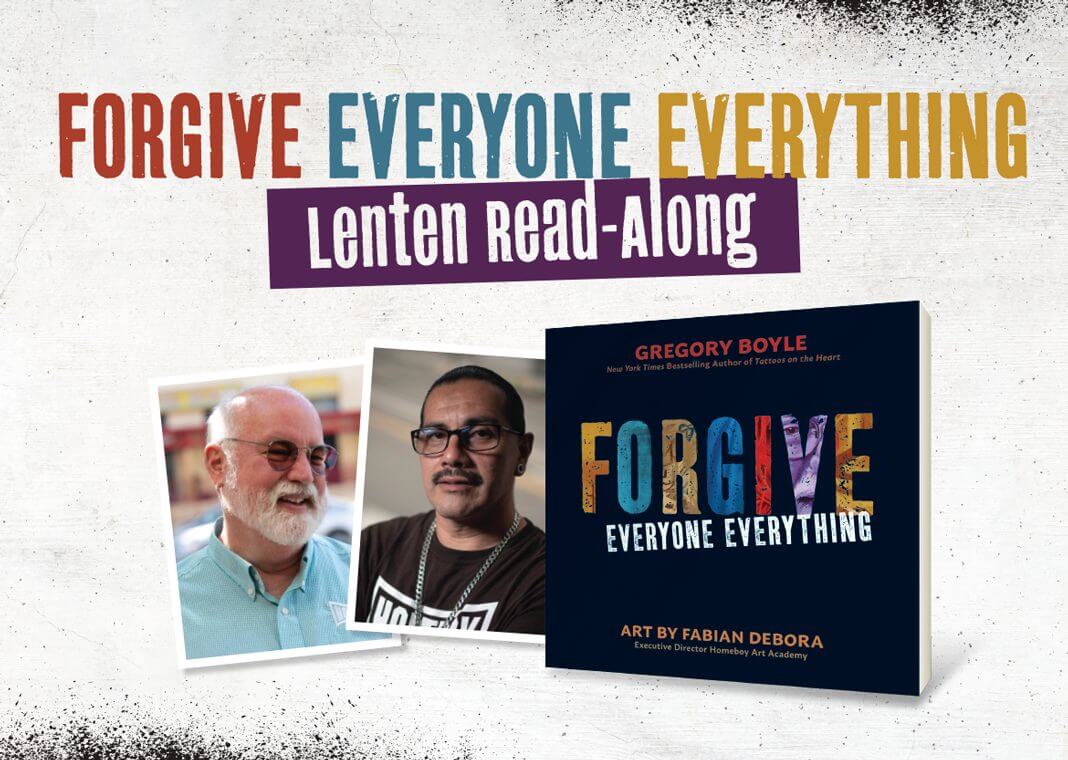 In Forgive Everyone Everything, Gregory Boyle, SJ, shares stories based on his experiences at Homeboy Industries. Learn more about the organization from its CEO, Thomas Vozzo, in a webinar recorded last summer.
Start reading Vozzo's The Homeboy Way: A Radical Approach to Business and Life. Fill out the form on HomeboyAuthors.com to receive the first chapter free.
---
Participating in our Lenten read-along of Forgive Everyone Everything? Share your thoughts about this week's reading in the comments below. And post your thoughts, favorite quotes, or reactions with #lentreadalong on social media.