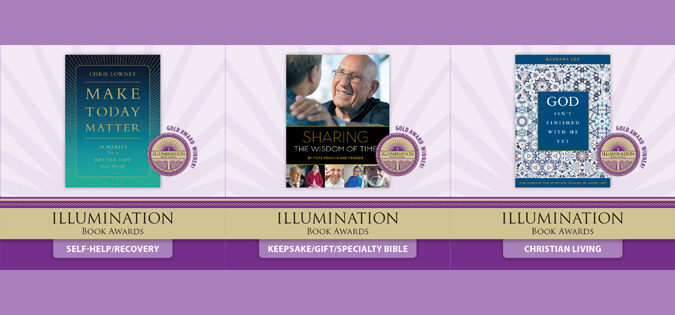 Loyola Press, sponsor of this website, proudly celebrates the winners of the 2019 Illumination Book Awards. Among the Loyola Press gold medalists are God Isn't Finished with Me Yet by Barbara Lee, Make Today Matter by Chris Lowney, and Sharing the Wisdom of Time by Pope Francis and Friends. Find all the Loyola Press winners here.
In lieu of an acceptance speech, here's Chris Lowney talking about gratitude in a brief video.
Watch Lowney's other Make Today Matter habits videos, and browse blog posts inspired by each of the 10 habits that can lead to a better life and world.