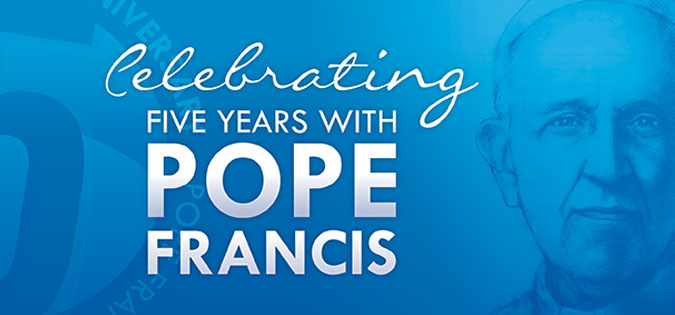 Loyola Press—the sponsor of IgnatianSpirituality.com—celebrates the fifth anniversary of the election of Pope Francis. In honor of the occasion, enjoy this brief video that describes the relationship between Pope Francis and Loyola Press.
Watch the full version of the video here. On that page, you'll also find mini-posters with some quotes from the Pope on the theme of hope, the How Well Do You Know Pope Francis? quiz, links to purchase books from the Pope Francis Collection at 25% off, and more.
Join us this week in celebrating five years with Pope Francis.