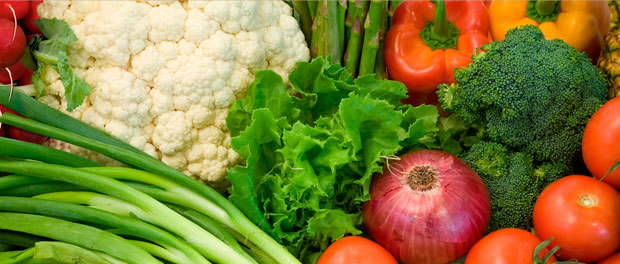 In preparing to write this blog post on eating as prayer, I did significant firsthand research on the subject. Three times a day I ate a meal. Sometimes between meals I would snack. Sometimes my meal was small pieces of fruit, other times four-course events with friends. I ate hot fudge sundaes. Salads with a garden full of veggies. Burgers on the grill. A bowl of cereal. Time of day didn't matter. Amount eaten didn't matter. The only difference in my experience was whether or not I paused for the few seconds before or while chewing to mentally acknowledge the experience and admit gratitude for what I was eating. The longer I paused and savored, the more I appreciated, and the more consolation I felt. In a spirituality that seeks to find God in all things, finding God in taste is the most overlooked experience and yet easily the most accessible.
Give us this day our daily bread.In a culture where time is our most precious commodity, eating has become an afterthought rather than a primary experience of our day. We scarf down food so fast that sometimes we forget if we even ate, let alone how it tasted. We live on fast food rather than enjoying the process of preparation or savoring the smell and anticipation of a dinner in the oven. We chew while working or driving or watching TV, almost as if our bodies were cars in need of fuel in the tank. We see eating as secondary to what we are really supposed to be doing. What if instead eating were as primary to our daily experience of God as prayer?
Today when you eat, stop. Stop whatever else you are doing. Turn off the TV; put down the phone; end the conversation. Acknowledge the food before you and the journey it has made to your plate, the nutritional value it holds, the many who will not know a full stomach tonight, and the life that is sustained through food. Then take a bite, a small bite. Savor the taste. Pick out the flavors, the texture, and the mixture of ingredients. Chew slowly. Just as in prayer, if your mind should wander to other thoughts, gently bring it back to the food you are eating, as if every morsel was put into your mouth by the hand of an angel. Imagine all of the tastes of the earth, fruits and sweets and sauces and meats, drinks and liquors, flavors of many cultures and far-off lands, tastes from childhood, and your favorite comfort foods. Imagine all are the creation of an extravagant God eager to give you joy and healing through food. Imagine each taste is an expression of love to you from a God who is the master chef.
For this time, be present here to this gift from God. Taste the goodness of the Lord.
---
31 Days with St. Ignatius continues with Hearing Places by Michelle Francl-Donnay.