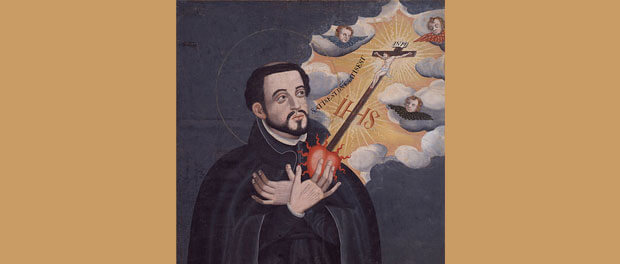 Today we celebrate the feast of St. Francis Xavier, great missionary and close friend of St. Ignatius.
Francis Xavier had planned to devote himself to the intellectual life, but at a strategic moment he surrendered to God, who had long and patiently pursued him. That surrender changed the course of his life—and the course of history as well. Even Ignatius of Loyola, the leader of the new Jesuit community, had planned to deploy Francis as a scholar. But India beckoned, and Ignatius reluctantly sent Francis to preach the gospel there. Thus, the man who had planned on a leisurely intellectual life became a missionary apostle, perhaps second only to St. Paul.
Read the rest of this biography of St. Francis Xavier by Bert Ghezzi.Image by User 鹿両性証明 [Public domain], via Wikimedia Commons.