We've arrived at the Feast of St. Ignatius Loyola. To mark the day, we're sharing some of our favorite submissions from this week's Find Your Inner Iggy celebration.
The truth is that I don't always find God in prayer. I just think that in prayer God finds me and then just waits until I notice. #FindIggy

— Mary Deeley (@mkdpa) July 26, 2013
I #FindIggy when I'm having a rough day and need an attitude adjustment. A moment of reflection, discernment and gratitude go a long way.

— Marci Walton (@MarciKWalton) July 25, 2013
Iggy says even painting the Kitchen can be a sacred act. #FindIggy #FindingGod #painting pic.twitter.com/Zk0A5R4MMw

— Eric (@CuraAnimarum) July 29, 2013

Santa Clara University Ignatian Center Director Mick McCarthy, SJ, finds God on campus.

Instagram user itslailanie shares this photo and caption: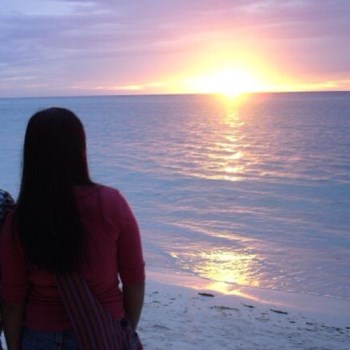 #FindIggy #Day2 #Decisions When I decided to leave home 6 years ago for college, 5,000 miles away in LA, God was ever present in my life. Through that huge leap and challenge, I knew that God was guiding me to #LMU and on a path towards big dreams! #blessedandthankful #faith
There's still time to share where you find God in all things, using the hashtag #FindIggy on the social media platform of your choice. In fact, today's entries will be eligible for the grand prize box of Ignatian books, a bobble head, and a removable tattoo. See findyourinneriggy.com for full details.