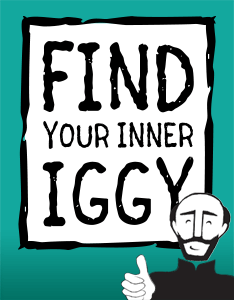 Find Your Inner Iggy is back! For the final week of Ignatian celebration this July, we're recalling milestones from St. Ignatius's life and exploring our own spirituality some 500 years later.
Find out how contributors like Kerry Weber, Paddy Gilger, SJ, and Pope Francis have had similar experiences to St. Ignatius. Then share your moments on Facebook, Instagram, Vine, or Twitter—using the hashtag #FindIggy—for a chance to win Ignatian prizes from Loyola Press.
Visit findyourinneriggy.com to begin finding your inner Iggy this Monday, July 28.
Meanwhile, 31 Days with St. Ignatius continues with today's link, Wisdom Days.