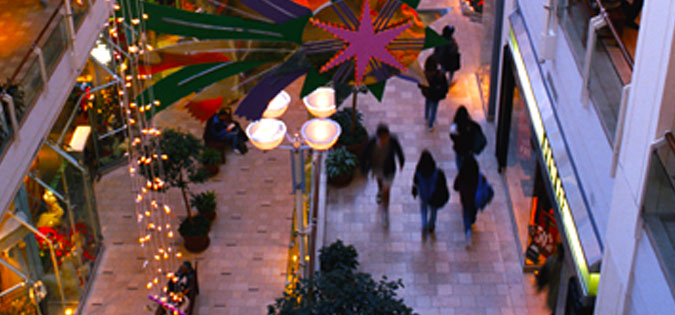 Whether you love shopping or hate it, the day after Thanksgiving here in the U.S. has become a feast celebrating consumerism. We can complain all we want about the out-of-control commercialization that usurps Thanksgiving dinner earlier and earlier each year with store openings, the start of sales, and the crowds on Friday at the malls, but there's another way to look at what's commonly known as Black Friday.
For years my sister and I have had the tradition of going to a mall on the day after Thanksgiving.* But for us it's not about getting the best deal on electronics or finding the must-have toy of the season before anyone else. It's a day for enjoying each other's company one-on-one as adults. It's a day for strolling around a shopping center, considering what others might like as gifts, but feeling no pressure to purchase anything. We think of our family and our friends. We sing in the car. And we extend the wonderful celebration of the Thanksgiving holiday into a long weekend of family time.
Where might you find God on Black Friday, whatever your plans for the day?
* It does help that we don't rush out in the pre-dawn hours to get whatever the sales promised, but wait for the crowds to disperse some into the more recreational crowds of the mid-morning and afternoon.