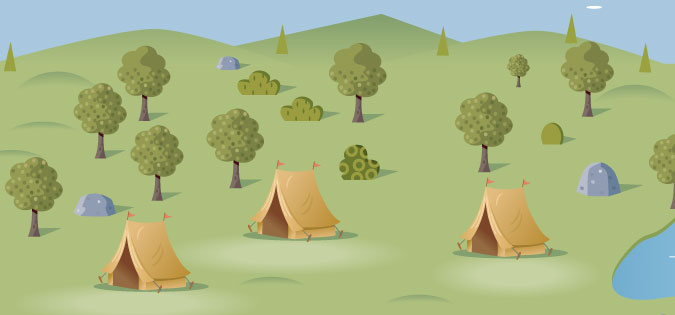 Walking past a group of day campers on my way to work, I was inspired to consider some thoughts that I've deemed Summer Camp Spirituality.
Rule one of most summer camps is to get outside and enjoy nature. Nature is full of spiritual lessons.
Arts and crafts invite even the non-artistically inclined to create something to save long after the camp session ends. Art can invite us into a deeper experience of imagination and prayer.
A camp T-shirt serves to show an identity as a part of the group. Organized religion brings people of faith together, even while individuals hold different opinions.
In team games, campers can be leaders, followers, cheerleaders, or sideline-sitters. We can play any of the same roles in a spiritual sense.
Swimming and other individual athletic activities can awaken a camper's drive for excellence. Spirituality aims for excellence of the human spirit.
Summer camp is all about trying new things. What new spiritual practice might you try to enhance your life of faith?