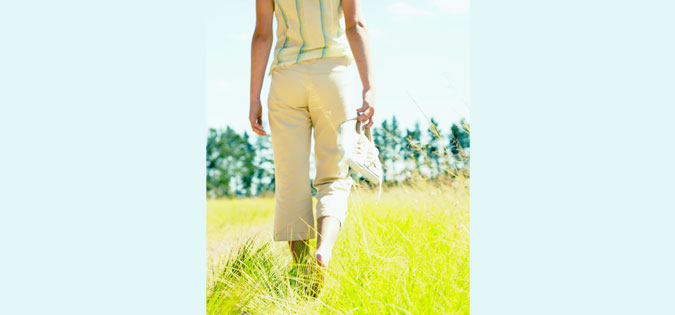 I was fortunate to grow up in a family that understood how to dwell in outdoor space. We lived in a small town in the middle of farm country; most people had big yards, many of them filled with flowers, vegetable gardens, trees, swing sets, treehouses, and pets. I can remember sitting in our backyard with my parents, and all we did was watch the various birds that flitted in the trees and visited the bird bath. My parents were probably sipping from their coffee cups. But we weren't busy, and we didn't care that we weren't busy. It was fine just to be outdoors, sitting quietly, enjoying the space.
Probably because of this background, I didn't have to make a big leap to think of prayer as belonging outdoors as well as indoors. I grew up attending church, Sunday School, and various church activities regularly. I knew all about indoor prayer. But I also experienced the transcendent while outdoors: watching birds; witnessing the blooming of this rose and that flower; tasting the fresh onions or green beans or tomatoes from the cultivated patch of soil just feet away from the back door; lying on my back in the grass and getting lost in the sky overhead, whether it was filled with clouds or stars.
You may or may not have a well-developed sense of outdoor God-conversation. Whichever the case, I encourage you to nurture that spiritual sensibility this summer. To begin, do some wordless walking. Don't concern yourself with saying any kind of prayer. Simply walk outdoors—on the sidewalks of your neighborhood, down a road or lane, through a pasture or a city park. Walk and breathe deeply. With each breath you take in, consider that God is filling you with grace; with each breath you send out, consider that you are giving to God your worries as well as your wonder.
How have you experienced the Divine in creation?
What, if anything, feels a bit odd or uncomfortable about outdoor prayer?
---
Sometimes we take walking for granted. This week, go for a walk, and determine that you will walk with joy and purpose.
---
This post is part of a series: Praying Through the Summer.