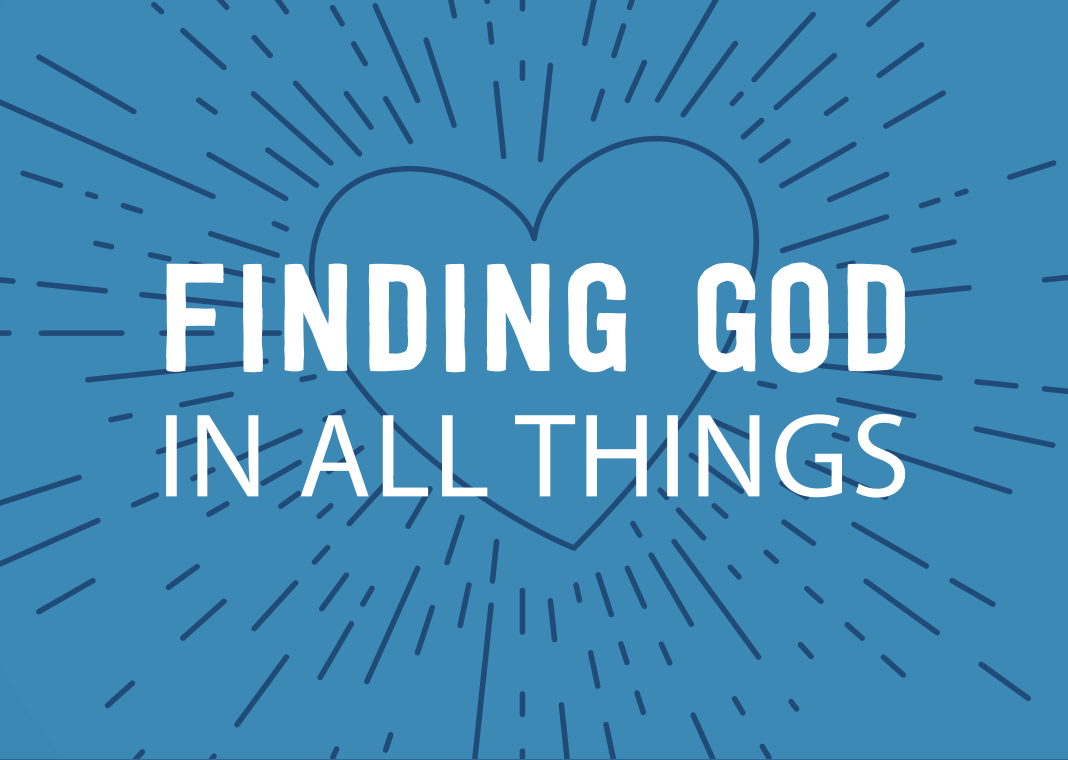 We talk often on this blog about finding God in all things; it's a basic tenet of Ignatian spirituality. Here's a reminder that "in all things" doesn't mean only in all the life-transforming or awe-inspiring things.
God doesn't want us to speak with Him just when we see big, beautiful, and amazing stuff. He wants to hear from us as we stand smack dab in the middle of the everyday ordinary stuff that makes up our day-to-day life. He wants us to realize He's waiting for us in the middle of the regular!

How many people can you pray for when you fold a load of laundry? How many times can you call down God's blessing upon your family as you pack their lunch or prepare dinner?
Sheri Wohlfert shares this reminder on CatholicMom.com and shows us how finding God in the ordinary is a practical way for parents (and all of us) to meet God in prayer.