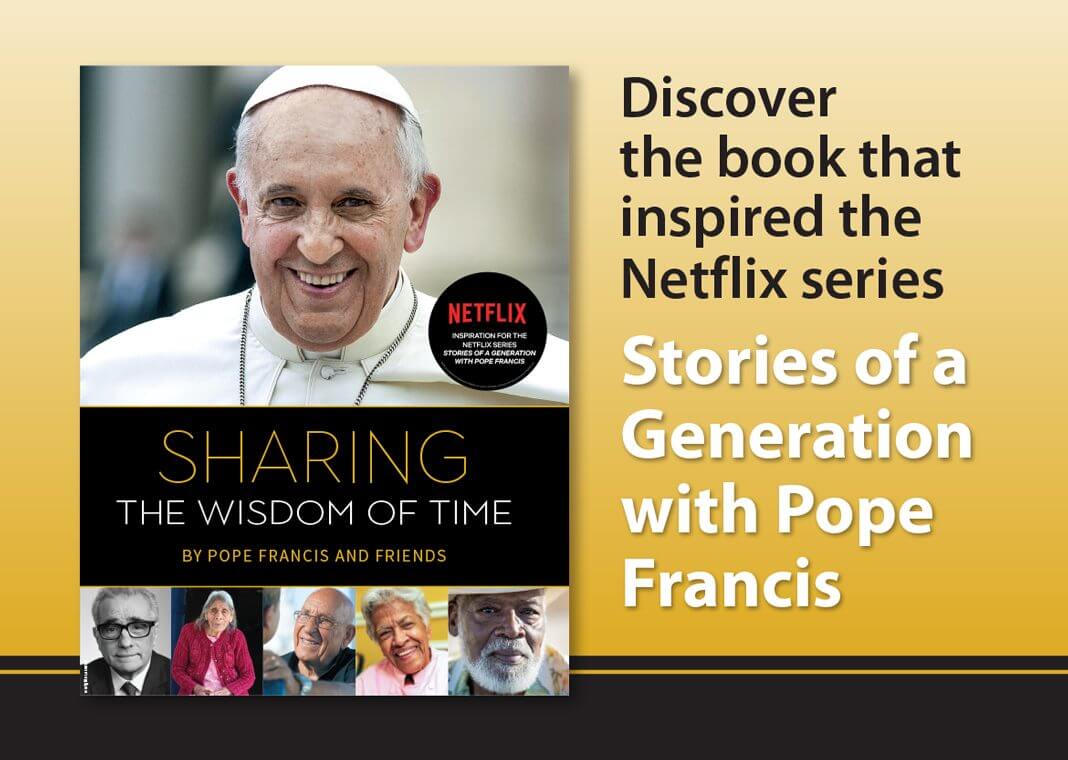 In honor of Grandparents Day, Loyola Press is giving away five copies of Sharing the Wisdom of Time to lucky readers. Enter for your chance to win.
Sharing the Wisdom of Time collects the wisdom of elders from more than 30 countries. This beautiful book by Pope Francis and Friends is the inspiration for an upcoming Netflix series and invites intergenerational conversations in families and communities.
As Pope Francis has written elsewhere:
If we journey together, young and old, we can be firmly rooted in the present, and from here, revisit the past and look to the future. To revisit the past in order to learn from history and heal old wounds that at times still trouble us. To look to the future in order to nourish our enthusiasm, cause dreams to emerge, awaken prophecies and enable hope to blossom. Together, we can learn from one another, warm hearts, inspire minds with the light of the Gospel, and lend new strength to our hands. (Christus Vivit, #199)
What have you learned from a member of a different generation that warmed your heart or gave you strength? Share in the comments below or on social media with #sharingwisdom.
Enter to win your copy of Sharing the Wisdom of Time by September 12, 2021, Grandparents Day.
Update: This giveaway has ended. Visit loyolapress.com/newsletters to sign up for News and Special Offers e-mails, and don't miss news about this and other Loyola Press books.