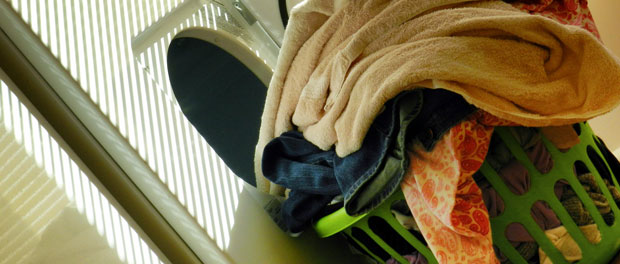 Years ago, I came across a greeting card with a quotation attributed to Anton Chekhov: "Any idiot can face a crisis; it's this day-to-day living that wears you out." At the risk of sounding like a pessimist, this quotation resonates with me. Sometimes, life seems like one big series of trivial annoyances. I drop my empty coffee mug into the wet gutter as I get out of the car. My son leaves his lunchbox at school, necessitating a drive back. The printer won't print. These little frustrations can, I'm ashamed to say, take up far more space in my mind than they should.
Lately, though, I had a thought: what if I react to these little irritations not with grousing, but with gratitude? What if, for every little hiccup of life, I pause, redirect my thinking, and turn the episode into a chance to practice thankfulness?
And so I've been trying to retrain my perspective. When my younger son tugs on my arm during Mass to say that he needs me to take him to the bathroom, I make myself think: Isn't this easier than those years that he was in diapers? When I keep trying to fit that Everest-sized mound of dirty clothes into the washing machine and the clothes keep spilling back out, it's a golden chance to remind myself that it's still easier than washing all these things by hand. Maybe the next time that commuter mug rolls out of my overfull hands, I'll take the opportunity to be grateful for coffee and for the kind husband who brews it for me each morning. Maybe I'll even send a little thought to the people in far-off places who grow and harvest it, making my morning ritual possible.
It's not a total spiritual transformation. When these annoyances happen, I still feel that immediate flare of frustration, like the click of a lighter; I'm only human, after all. But with a little gratitude, I can at least keep myself from piling on the kindling. And this new habit helps me remember that Thanksgiving isn't confined to one Thursday in November. With a little conscious effort, I can celebrate it constantly, every day of the year.