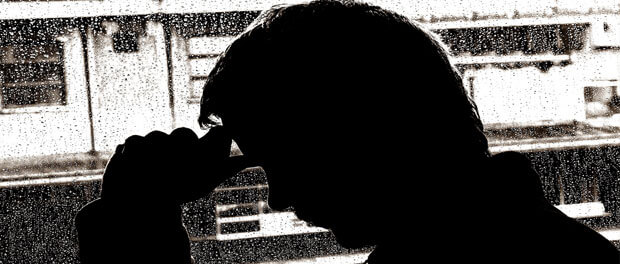 My husband has a habit that I find both irritating and wise all at once. When I come home after a really bad day at work, the first thing he asks me is, "What are you thankful for today?" While he knows that he'll be greeted with my pithy retort of, "I'm thankful it's over," he also knows that in that one quick exchange he has refocused me. That question forces me away from my bleak and self-pitying outlook on the day and reminds me that I ought to be thankful that I had the day to begin with.
Gratitude is quite possibly the greatest weapon God gives us against despair. When we take the time to be grateful, it diverts our gaze toward the light rather than the darkness. This theme of gratitude in the bleakest moments is all over the Bible. As they began their ministry, the apostles were persecuted, flogged, and threatened. Their response to this, though, was to rejoice that they were considered worthy to suffer dishonor for the sake of God. They saw the light in the midst of darkness, and it gave them what they needed to keep on with their ministry. In the Gospel of Luke, Jesus is described as "anxious" to eat the Passover meal with the apostles, and he gives thanks during that meal. He knew it was his last, he knew one of his apostles would betray him, and yet he found a little bit of light in that dark day.
St. Ignatius clearly recognized the power of gratitude. He suggested gratitude as a central part of the Examen, ensuring that retreatants, the Jesuits, and all whom they guide and teach come into the practice of seeing the good that God grants them each day of their lives. It's perfect training for those periods of desolation—a light toward consolation.
I challenge you, the next time life seems to push you down at every turn or you're just having a lousy day, to take some time to consider the question that irritates me: What are you thankful for today? It might seem like an insurmountable challenge in some circumstances. If that's the case, Padre Pio offers you this ounce of hope, "The most beautiful act of faith is the one made in darkness, in sacrifice, and with extreme effort."