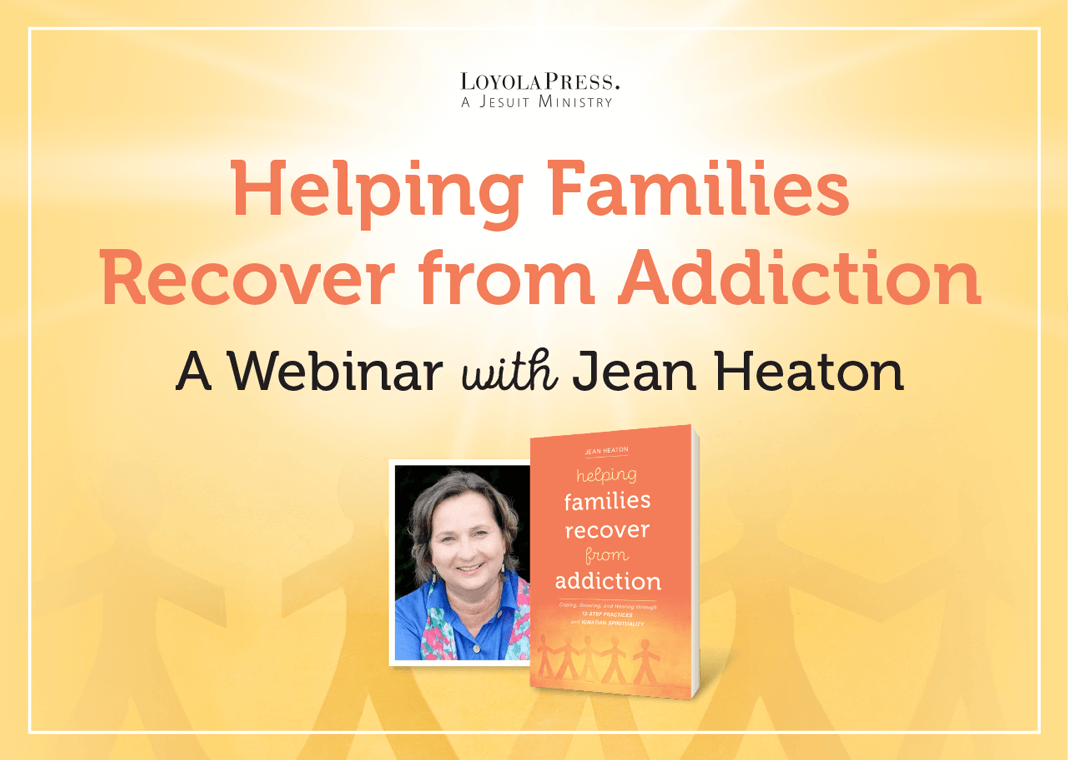 When addiction enters the home, recovery is needed for every member of the family. Join author Jean Heaton for a special webinar as she draws on personal stories and research to illustrate the connections between 12-step practices and Ignatian spirituality and how together, they can help families heal from the effects of a loved one's addiction and move into a healthy and promising future.
Helping Families Recover from Addiction
A Webinar with Jean Heaton
September 7, 2022
Jean Heaton is a blogger, writer, speaker, teacher, and a workshop and retreat leader. Both her husband and son are in long-term recovery, and she has worked her own 12-step program for those affected by the addictions of others. Jean is the author of Helping Families Recover from Addiction: Coping, Growing, and Healing through 12-Step Practices and Ignatian Spirituality.