This is a guest post by Dawn Eden, author and blogger at The Dawn Patrol.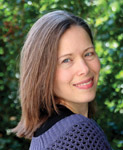 In St. Ignatius Loyola's Suscipe, the prayer for perfect charity that appears toward the end of his Spiritual Exercises, we find important clues to the nature of the saint's own spiritual journey:
"Take, O Lord, and receive all my liberty, my memory, my understanding, and my whole will "¦"
The first thing Ignatius offers God is his liberty. Wanting to live for God instead of for himself, he gives up his freedom to act, so that he might say with St. Paul, "I have been crucified with Christ; it is no longer I who live, but Christ who lives in me" (Gal 2:20).
Then comes the aspect of the Suscipe prayer that is perhaps the most striking. Having given his freedom, Ignatius seeks to give God his mind and heart. What is the first part of his inner self that he offers? It is his memory.
In Ignatius's understanding of the human mind, the concept of memory refers to more than just particular memories. Memory includes everything that had entered into his consciousness to make him who he was—whether or not he could actually remember it. It forms the foundation of his present identity, including his hopes for his future.
This is an ancient way of understanding memory, dating back at least to St. Augustine, and it makes particular sense for one who has survived trauma—as Ignatius had, having been wounded during his military days. Often in trauma survivors (and this holds regardless of whether the trauma was the result of sexual abuse or military combat) the brain attempts to protect itself by consigning painful swaths of the past to areas where memory's tendrils cannot reach them. Yet the memories of traumatic events, whether present to us or not, remain part of us.
That is why there is something very beautiful about St. Ignatius offering his memory to God. The saint acknowledges there are things he cannot change—the events of his past—and at the same time displays the bold hope that his Maker will accept him as he is now, with everything he did and everything that was done to him. Such is true abandonment to divine providence—joyfully accepting in your own life the truth encapsulated in the old proverb, "God writes straight with crooked lines."
The fathers of the Second Vatican Council, writing of Christ's Passion, said that "the Holy Spirit in a manner known only to God offers to every man the possibility of being associated with this paschal mystery." Ignatius discovered in his own life that the Holy Spirit was able to use all the experiences that had shaped him—all the traumas he endured, as well as the mistakes he made along the way—to bring him to the love of Christ.
Excerpted from My Peace I Give You: Healing Sexual Wounds with the Help of the Saints by Dawn Eden. Copyright 2012. Ave Maria Press Notre Dame, IN. All rights reserved.