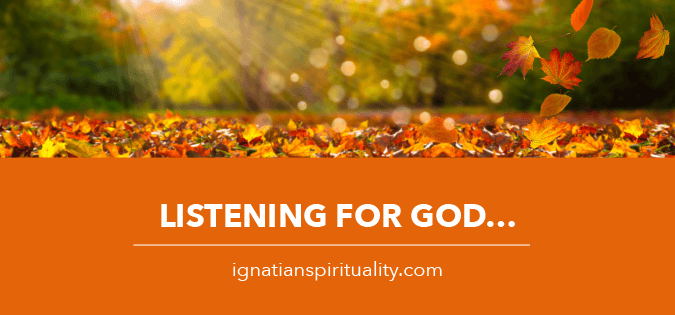 My love of nature began when I was a young child nurtured through the witness of my parents' respect and awe of creation in our own backyard. Avid gardeners, they spent their free time designing and creating beautiful gardens, flowerbeds, and sanctuary nature nooks in our backyard that magnified the natural beauty of the Louisiana landscape.
Their craft of cultivating the soil brought the magnificence of creation close up to my eyes as a child. Strategically planted butterfly gardens drew dozens of butterflies and hummingbirds to drink nectar, which gave us a chance to see the uniqueness and intricacy of God's creatures up close, showing me that we, too, as humans are unique creations. Flowers and plants that somehow survived extreme heat at times and deluges of Louisiana rain at others taught me the value of having deep roots to withstand anything that life throws our way.
Long before I could put a name to it, my parents taught me the power of pausing and listening for God in nature. Many saints have written about this theme. St. Thérèse of Lisieux and St. John of the Cross wrote about how God opens the "book of nature" to teach us about God and reveal new insights to us. A key conversion moment for St. Ignatius happened alongside the banks of the River Cardoner, where he paused to listen to God in nature. God gave Ignatius a profound understanding that God can be not only in church, but everywhere. This moment birthed the Ignatian principle of finding God in all things.
Listening for God in nature is not just something my parents or the saints teach us to do. If we look at Scripture, we see a multitude of moments in which God teaches through nature: offering Noah a rainbow after the flood, speaking to Moses through a burning bush, and coming to Elijah in the whispering wind.
How do we listen to God in nature? I think Jesus offers us the best model of how to do this. Jesus used the nature around him to teach us. He paused and noticed the beauty of creation around him, and he listened for what it taught us about his Father. Jesus invites us to notice the birds of the air and how much God cares for them and invites us to remember that God cares for us also (Matthew 6:26). He teaches us through the tiniest seed, the mustard seed, that the smallest act of faith can birth the magnitude of God's Kingdom into our world (Matthew 13:31–32). Jesus teaches the value of an intimate relationship with God by using the image of the vine and the branches (John 15:1–17).
I invite you today to listen for God in nature by using Jesus' model. Live your life. Allow moments of pause. Notice the splendor of God's creation around you. Reflect on what God is teaching you through visual reminders in the beauty of nature. I assure you God has much to teach us if we simply pause to listen.