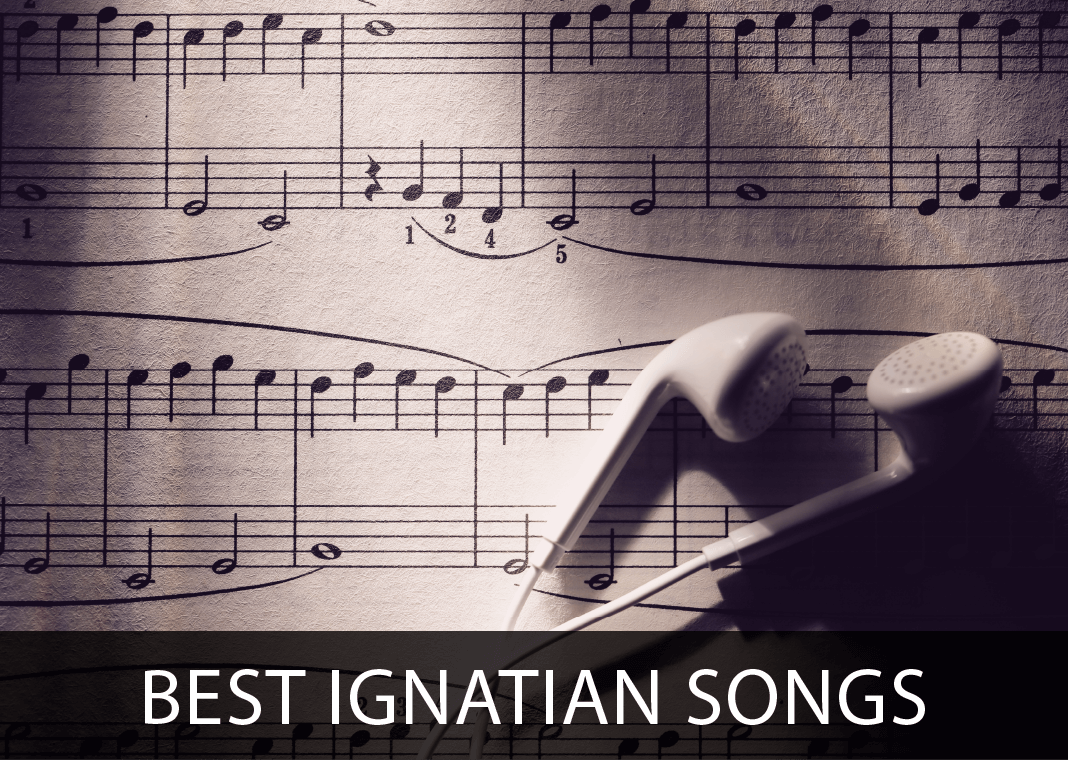 Editor's note: Throughout July, we're celebrating 31 Days with St. Ignatius, a month-long celebration of Ignatian spirituality. In addition to the calendar of Ignatian articles found here, posts on dotMagis this month will explore ways of Experiencing God in the Ordinary. The inspiration for our theme is the new book by William A. Barry, SJ.
A famous poem inspires us to fall in love with God, saying "nothing is more practical." I'm not sure that falling in love is ever "practical," but I do know that it can happen any ordinary day when I least expect it.
Falling in love with God changes a person in the same ways falling in love with another human might. It pulls me from being in an acquaintance relationship with God to an "us" relationship in which there is no superiority or subjugation but rather oneness.
I am in love when I want to be a better person for the sake of the other—not out of guilt or fear of punishment, but out of an overwhelming desire to be with the other, to be connected to the other. Being in love with God can make a person feel giddy, carefree, affirmed, invincible, bold, overwhelmed, humbled, and most of all, fully alive.
There are love songs I have heard a hundred times, but when I am in love with God, they take on new meaning. I don't just hear them, I feel them. I understand them from the inside out. Instead of acting as background noise, these songs become a colloquy. The songwriter becomes a poet who speaks God's love to and from my heart. A song need not be overtly Christian or ever say the name "God" explicitly, but I listen as if God were singing directly to me, and I dance and wallow in consolation. I am 50 years old, and these songs still can make me feel like a teenager overwhelmed that someone (God) even noticed me. Or they make me feel like someone married for many years so that we know and trust each other completely.
So, typical of anyone in love, God and I have our playlist of songs. Here are a few that God has sent to me:
"Let My Love Open the Door" (Peter Townsend)—When I want to give up, my love reminds me to hang in there and stay open to doing the right thing, even when it feels hard.
"Open Your Heart to Me" (Madonna)—I imagine this song like a music video with Jesus in the guise of a homeless person, a refugee, or a sad child, and me being too busy to notice him. It is my reminder that God is always seeking me.
"I Would Die for You" (Prince)—I hear this as pure modern-day rock-gospel: "All I really need is to know that you believe."
"Conviction of the Heart" (Kenny Loggins)—This is my go-to Third Week song. When I lack the courage to follow any discernment, God is right beside me in this one.
And there are a few songs I have on my playlist that I dedicate back to God:
"You're My Best Friend" (Queen)—This is one of the best expressions of consolation ever, and I wallow in being with God through this song.
"When You Say Nothing at All" (Keith Whitley)—When love is too big to put into words, this song expresses that tingling sensation when, just for an instant, I know we have connected. It invokes prayer-room intimacy.
"Bendita Tu Luz" (Maná)—This Spanish love song is in the voice of a man thanking God for finding the love of his life, but it is my road to Emmaus love song that expresses the joy of consolation and moments of oneness with God. (Find the translation here.)
"Tightrope" (Michelle Williams)—This song embodies the lightness of traversing a life between humanity and divinity. It reminds me that this Ignatian life is not the safest or easiest, but by far the best adventure I could ask for.
"How Sweet It Is to Be Loved by You" (James Taylor)—When I need a prayer of gratitude, I sit with this one.
This playlist could go on and on. When I am in the posture of being in love with God, so many popular love songs can feel like prayers and expressions of consolation. Perhaps rather than "practical," the writer could have used the word "ordinary." For nothing is more ordinary than turning on the radio or downloading a love song and suddenly finding the love of my life talking to me through it.
What love songs are on your "God and Me" playlist?