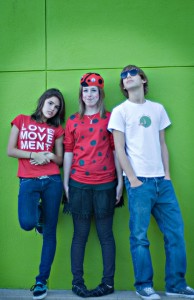 The other day I browsed through Bert Ghezzi's great book Voices of the Saints looking for saints who would inspire kids aged about 10-12–the so-called "tweeners."   I needed some good ones for a project I'm working on.  It's been a long time since I've had a tweener in my household, but I remember what they're like, so I looked for saints that looked like people they know.  Young saints.  Lay saints.  Married saints.
It was hard to find them.  Ghezzi writes about 365 saints.  His book is the most comprehensive one you'll find this side of Butler's Lives of the Saints, but the saints I wanted are in short supply.  He lists 17 "twentysomething saints," but most of them belonged to religious orders.  There are married saints, but many of them are women married to heathen husbands (some entered convents after the guys died). The canon of the saints tilts strongly toward priests, bishops, and religious.
Not that there's anything wrong with that.  Where would we be without the example of saintly clergy and religious?  But still.  Most Catholics are lay people.  So are most of the saints in heaven.  I wish more of them had been elevated to canonized status so they could be our friends.
There are reasons for the dearth of lay saints.  Fr. Jim Martin of My Life with the Saints fame explains them in a recent blog post.  One reason seems especially cogent: almost by definition, the sanctity of lay people is hidden.  Family, friends, and fellow parishioners might know about a woman's devotion to the poor or a father's sacrifices to provide for his disabled child.  But few other people will know.  God knows of course.  I wish there was a way for the rest of us to know.
Image by
Laura4Smith
under
Creative Commons License
.